Bear Driver – Bear Driver
aaamusic | On 10, Jun 2012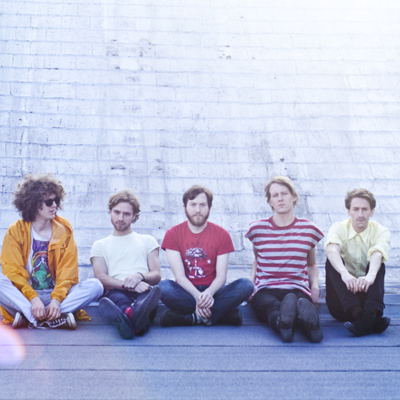 Bear Driver mix indie quirk with hazey guitars, endearing vocals and simply catchy songs to produce their debut self-titled album which shows some great potential to the indie music world.
There isn't a bad song on the album, it's uplifting and exciting yet the vocal, guitar and percussion mix produces an oddly calming melody; it makes for good company while you do your work or if you just need something good to listen to while you pass out on your bed.
I say the album is oddly calming, however the opening track, Big Love, doesn't foreground it. It's a punchy and fast track with jangling guitars and lively vocals, showcasing the band's wonderful energetic side with an explosion of guitars towards the end.
Enemy is another lively track, the guitars having a slightly retro sound to them. The album takes me back to the 90's for some reason. Enemy manages to be nearly as catchy is its predecessor with melodic harmonies and great rhythms.
Never Never follows with its ultra retro guitar lines and cloudy psychedelic vocals. I can understand why they chose this track for a single, it has great style to it.
Anyway, back to the energy explosion with Let The Cold, another fun and guitar heavy track. There's something very simple about Bear Driver's style, main focus being on the guitars, vocals and drums. Still, they manage to pull this off very well. The album is simple but sophisticated and well crafted.
Colours Run is probably my favourite track on the album, featuring catchy lyrics and a hypnotic guitar base melody. No Time To Speak features retro vocal harmonies and crashing guitars, there's a great rhythm to the vocals on this track. Bear Driver has an energy crash for the next tracks, Cats and Impossible, more grounded and relaxing tracks.
One track and three Mars Bars later the energy is back for the last two tracks of the album, Drones and A Thousand Samurais. Drones bleeds in with a zing of guitar feedback and is typical of the earlier songs on the album, fun and lively with retro style vocals.
The last song on the album is also the song with the strangest name on the album. It's one of the weaker songs on the album and doesn't make for the best closure. It's still a good song, just not as good as the rest of the album.
Overall, a brilliant debut album showing a bright future for Bear Driver. Best tracks are Big Love, Enemy, Never Never and Colours Run. Certainly worth a listen.
Rose Benge