Sebastopol debut album
aaamusic | On 04, Jul 2012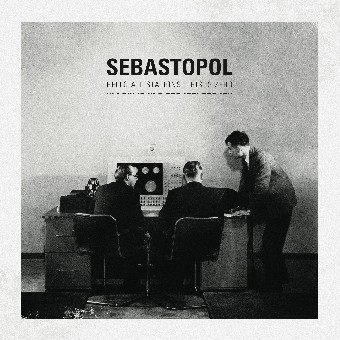 Recorded at Drop Out Studios in Camberwell and mixed by legendary post punk producer Mick Glossop (Van Morrison, Magazine, Public Image, The Wonder Stuff) and mastered at Skye Mastering by Denis Blackham.
Sebastopol's sparse and atmospheric sound has been described as like a modern, darker reboot of The Police, incorporating elements of dub, post-punk, gothic dream pop, and even 1970s French rock.
The band consists of Nick Powell on vocals and bass, Phil Richards on guitar and Tom Standage on drums. The album's title is a wartime radio call-sign from the 1940s, signalling the start of a message. For the band it has the double meaning of introducing a simpler and starker musical approach. The album contrasts upbeat melodies with lyrical themes dominated by imagery of failure, loss, water and rebirth. Also, vampires and Zeppelins.
"…great songs, intelligent arrangements and dynamic performances….it deserves all the credit and success it will undoubtedly receive." – MICK GLOSSOP
"Sebastopol are way ahead of any other new band I've ever mastered. They have it all, great lyrics, great playing, great ideas, and great production. The world should hear Sebastopol, and enjoy." – DENIS BLACKHAM
"Their new debut album is even better and captures their live energy. This band has definitely got something very special going on!" — IAN SHAW
The album has been almost two years in the making from concept to final mixes. The concept? Now there's a story…It all started with the sharks. Sent to a remote island off Nova Scotia in 2010 to make a film about shark attacks on seals, documentary-maker Nick Powell found himself stranded for a week when bad weather prevented aircraft from landing to pick him up. He returned to his first love of music and began writing songs inspired by his predicament. On his return to civilisation he called two of his old friends and told them it was time to make an album. They formed SEBASTOPOL to bring Nick's songs to life. "Perhaps this explains why the lyrics have such strong themes of water, death and loss," says Nick.
The band's name "SEBASTOPOL" comes from the non-standard guitar tuning used throughout the album.  "Sound-wise, it's a very dynamic album" says Phil. "Instead of producing everything to be as loud as possible, the songs retain a sense of musical 'space' which contributes to their intensity and makes them more engaging."
The album's artwork features an image of pioneering computer scientist Alan Turing, whose 100th birthday would have been in 2012, and who led the wartime code-cracking effort. "Turing has been in the air this year anyway, but there are such strong parallels between now and the 1940s, when he was doing his work," says Tom. "The 1940s was a time of economic austerity, yet at the same time a computer revolution was underway, and with the advent of the atom bomb optimism about technology had given way to fear of its consequences."
In June 2012 Sebastopol signed to Warm Fuzz, the independent label run by award winning producer Ian Shaw.