A CHAT WITH: H. HAWKLINE
aaamusic | On 20, Aug 2012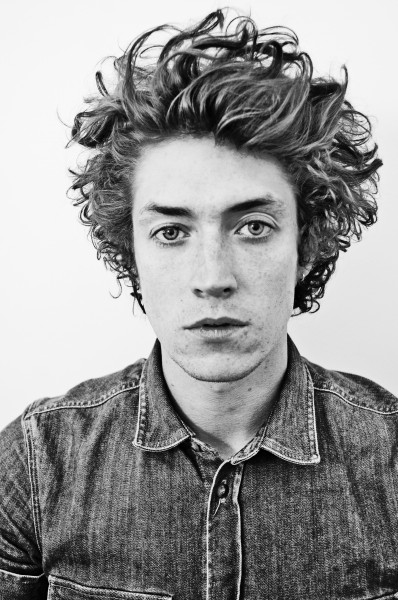 Orna chats to H. Hawkline about his new EP!
AAAmusic:  How would you describe your sound for people who are unfamiliar with your music?
Like a ornate rusty pipe, held in the mouth of a lame horse, banging against a school gate.
I don't know really, just have a listen and decide for yourselves.
AAAmusic: Are there any artists that you are loving at the moment that you would recommend to our readers?
I Love John Maus' new B Sides and Rarities comp, anything on 80's cult New Zeland label 'Flying Nun Records' especially The Clean, There's a bonkers songwriter from north Wales called Alvy Singer who I listen to at least three times a day, R. Seiliog is an awesome drummer with a sideline in Terry Riley-esque melodic synth warbles, everyone on the Ghost Box label, Axxess wich
is al album of synth music to listen to whilst driving a sportscar, Gary Sloan and Clone – 'Harmonitalk', the new Beak> LP which I think is incredible, Cian Ciaran Outside In, and Jack Lesser Lewis' Awkward Energy. And Paul McCartney.
AAAmusic: Can you tell us a little bit about the meaning behind "Black Domino Box"?
I went to a fair in Hebdon Bridge, I bought all the things mentioned in the song, a domino box, giant magnifying glass, blue Neolithic guide and a bright orange security light (not mentioned).
Looking at this pile of objects in the car I realised how ridiculous collecting 'stuff' can be, you go to great lengths sometimes to gather things, be they physical objects or sometimes people and relationships. All this hoarding is ultimately futile. I doubt you'll be thinking about that nice orange security light or your old pen pal from Brittany when you're in bed alone, about to cork it.
AAAmusic:  Your EP was co-produced by Gruff Rhys of Super Furry Animals fame, how did this collaboration come about?
Gruff is an old friend, I think he's one of the best songwriters of our generation, I asked if he'd be willing to help out a little, steer the sound in the right direction and maybe help with editing some of the songs. I have a tendency to write belligerent outros. He came in at the beginning and end of the process to sort over see it all.
The man who did all the hard work was Ali Chant at Toybox studios, putting up with endless hours if indecision and noodly guitar takes.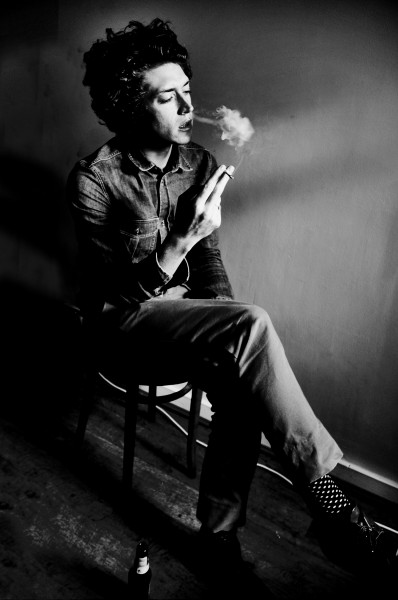 AAAmusic: Did you work well together?
I think so, we drank lots of coffee, sat on a sofa, and discussed tattooing download codes onto dogs.
For the record, he thought this was a bad idea, I disagree.
AAAmusic:    How does this EP differ from your previous work?
It's a little bit more straightforward, it doesn't contain any dictaphone recordings of old women singing on the radio,
marbles being rolled around bowls, or badly edited 4 track stops.
Though I like to think all that stuff is there in spirit.
AAAmusic: You are about to play a string of UK gigs, do you look forward to playing your music live?
Yes, always, we'll be doing this tour as a two piece, myself and a drummer, so it'll be a bit rawer than it usually is, the live set up always sounds different depending on which musicians
I have to hand to come and help me out.
AAAmusic:    What else have you got coming up in 2012?
Playing guitar and organ for Cate Le Bon on her next tour of the States, then it's Halloween and Christmas.
Orna Lyons