Sebastopol – HELLO ALL STATIONS, THIS IS ZERO
aaamusic | On 27, Aug 2012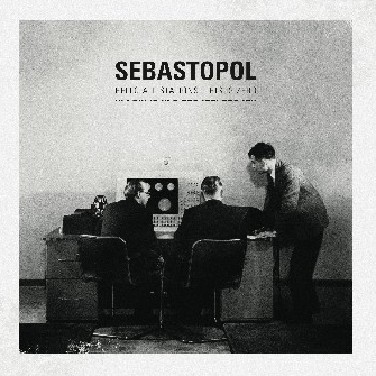 The title for this album "Hello All Stations, This is Zero" is taken from a wartime radio call signal from the 1940's- signalling the start of a message. A clever title, as no doubt Sebastopol are trying to transmit a message of their own with this collection of songs. Despite being a debut, this album has an incredibly polished and mature sound- perhaps a direct result of working with legendary post punk producer Mick Glossop (Van Morrison, Magazine, Public Image) who mixed the album.
Sebastopol have an atmospheric rock sound- the focus of their songs lies in the lyrics which are often meaning filled and philosophical at times, as can be heard in "Winter Song"- " Every rainbow pot of gold/ Don't stop you getting old/ Lift the lid on my life"
While the melodies of the songs on this album are at times very "pop" Sebastopol add a much needed rock edge with a clever use of instrumentation and with their song structures. Highlights of the album include tunes such as "Send The Boats" and "The Bats" both of which show off the writing ability of this band as the songs are both very catchy yet not too cliché at the same time.
There are ten songs on this album and it would have been nice to hear a little more diversity of style, however perhaps that is for Sebastopol to do on a later album. For the moment, as an introduction to their music " Hello all stations this is zero" does just fine.
Orna Lyons