Rams' Pocket Radio – Trajectories
aaamusic | On 19, Nov 2012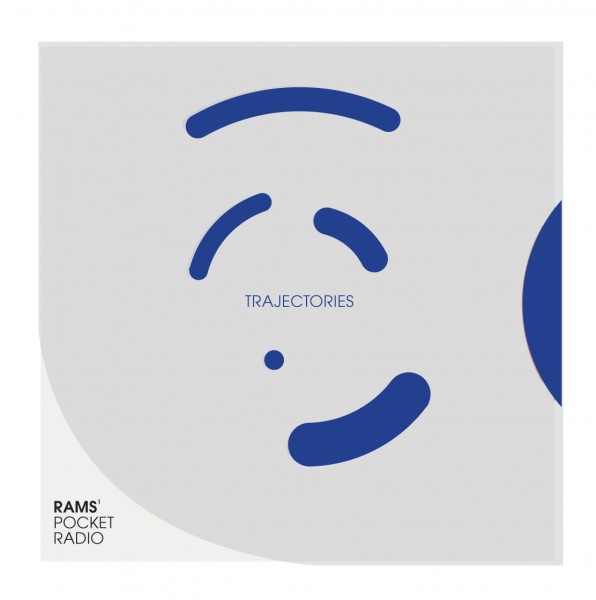 While reading this review, do bear in mind that I am trying as hard as possible not to be distracted by what might just be the coolest packaging I've ever had the pleasure of seeing. Seriously, if the music is to your taste (and if your taste is anything like mine, then it really is), then it's worth getting the physical copies just for that alone. As a collection of sleeves in a plastic wallet, it doesn't sound like much, but it's all in the execution, just like if one was to describe the music of Rams' Pocket Radio as piano based pop-rock, it wouldn't sound nearly as delectable as it actually does on record. This may be piano rock with more in common with Keane than the Ben Folds Five, but it's still widescreen, expansive and thrillingly emotive, these three E.Ps collected in the aforementioned packaging somehow making more sense than your average album ever could. Collecting every release that solo artist Peter McCauley has put together over the past year under the pseudonym Rams' Pocket Radio, they are debut effort Dieter Rams Has Got The Pocket Radios, followed by Dogs Run in Packs and finally 1+2. All three are something special, but even so, together they are more than the sum of their parts.
The upside to releasing three E.Ps rather than a full album is that each record is made up of four or five that McCauley himself deemed worth releasing at separate points. While each of them sound united by common themes, mainly piano and McCauley's heartrending vocals, they each sound like they could standalone. Dieter Rams… perhaps understandably considering it was the first one to be released, has a more earthy, grounded feel than the others, even containing an acoustic guitar led song in the form of closer Souvenir. While 1+2 is markedly heavier than either of them, the titular opener being carried on a stately guitar hook. Finally, Dogs Run in Packs, might be considered the weakest of the pack, that's only when compared to its bookends, with more of a transitional feel that leads to less of a definitive atmosphere than the others. It still has great songs, You and Me, Babe's synth led drama seals that particular deal, it just doesn't quite assert itself like the others do. Then again, that may be the point.
When listened to in sequence, the evolution of an artist that McCauley went through is perfectly obvious, and it's fascinating to listen to. Especially the difference in tone between Dieter Rams and Dogs Run in Packs, the latter being much more solemn and subtle than the former, in the end this is well worth your time and money, both as a collection of great songs and as an artistic statement from a very exciting musician. Basically, it's everything a great debut album should be, across three separate discs. Highly recommended.
Will Howard