Taking Hayley – Live @ Bicester Courtyard Youth Centre
aaamusic | On 20, Mar 2013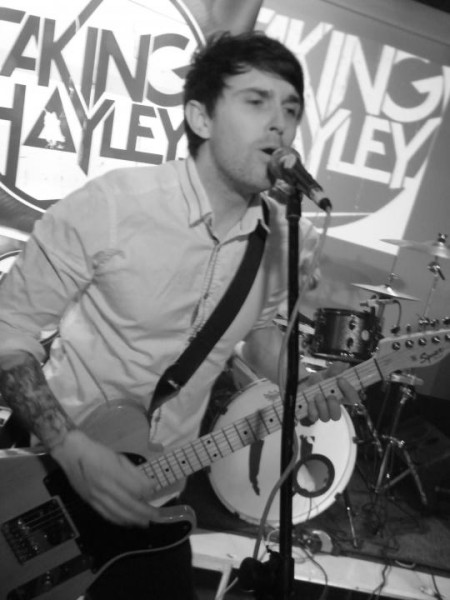 Oxfordshire, 15th March
Horay!!! it's bubblegum Pop Punks Taking Hayley in a little town in Oxfordshire and their playing in a youth centre. The kids really got down for this in the right fashion… sing-a-long anthems and boyish good looks and guitarist that looks like Ian Watkins, what more could you want.
Alistair Keenan has a good Pop Punk voice and it has got the Birmingham four piece noticed. The band have some great material on show tonight like 'Tonight we came Alive' closing track the infamous 'Circles' but it is the single 'Better luck next Time' that is one of the highlights of the set see all members of the band singing in unisum the chrous. They have a fun sence of arogancey and look happy at all times which seems to appeal to the young girls in the audience tonight.
Do you like covers if you do then their version of 'Earthquake' by Labrinth that Feat.Tinie Tempah on vocals is really good and gets people noddling up to the beats but of course this is the song done Taking Hayley style with Punk Pop riffs and vocal stylings that could have been done by Blink 182. This is a band for fans of All time Low, You me at Six and Blink 182 and sure to get bigger and bigger over the coming years.
Review and Photos: Dan Devour