AAA Music Approved: Hungry Kids of Hungary
aaamusic | On 29, May 2013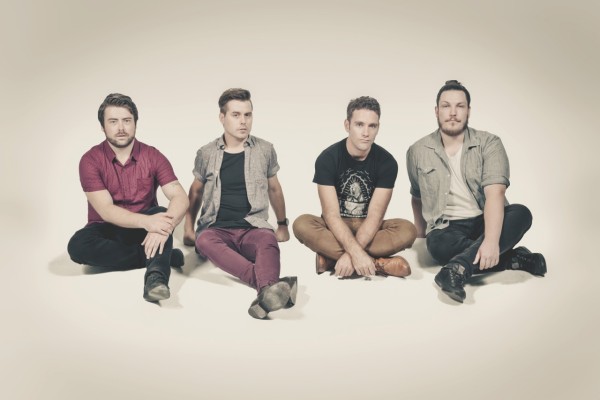 AAAmusic: Who are you and where are you from?
We're Hungry Kids of Hungary from Brisbane, Australia oddly enough. Our drummer Ryan, bass player Ben and I all met when we were still in high school through playing in different but all fairly terrible high school bands. Years later Ryan brought us all together to form HK's. I didn't actually meet Kane (keys, vox) before our first jam together but I'd heard his songs…he'd been living in London and emailing bedroom recordings to Ryan.
AAAmusic: What inspired you to get into music?
Personally I can't remember a time when I didn't want to make music my life. We've all got very broad tastes but it's mostly our mutual love for classic 60's pop that informs the sound of the band.
AAAmusic: What have you done?
We've just released our second record, 'You're A Shadow' back home. It debuted at #18 on the charts there and a lot of people have had very kind things to say about it, which is nice. We're releasing the single 'Sharp Shooter' [stream below] from this record in the UK on 27th May.
AAAmusic: What are you like live?
We've just finished our first tour in support of the new album and a run of festival dates before coming here to the UK for The Great Escape. Last year we played Pink Pop in the Netherlands off the back of a lot of radio support there, alongside the likes of Springsteen, The Cure and Bombay Bicycle Club. We're about to play a couple of shows back home with Manic Street Preachers.
AAAmusic: What makes you different? 
It's hard to say, we don't tend to closely analyse our image or try purposefully to stand out from the pack…We're just total music obsessives who live to write, record and play. We do have two lead singers, which I guess sets us apart from most bands.
AAAmusic: Physical vs Downloading vs Streaming…How do you listen to music?
I think streaming services are really handy for taste-testing music. I have a Spotify account which I'll use to listen to new artists and albums that pique my interest. If it turns out I love the tunes though, I'll always go out and buy a physical copy, usually on vinyl if I can. I'll still sometimes listen to those albums on Spotify just for convenience sake but nothing really beats sitting down and just immersing yourself in an album on wax. It's kind of like an active vs. passive listening thing.
As for the whole economic model of streaming services – it's obviously a shit deal for artists and should be far better.
AAAmusic: What have you been listening to?
I haven't had a truly new music discovery in some time really. I'm obsessed with the latest Unknown Mortal Orchestra and Toro Y Moi records from earlier this year, but I was already a fan of their earlier work. Still listening a lot to Lonerism by our countrymen Tame Impala and Melody's Echo Chamber from last year. Can't wait to hear the new Deerhunter…haven't had a chance yet.
AAAmusic: What are your aspirations for the future?
Just to keep making songs til I croak, really.
Questions answered by: Dean McGrath (Guitar, Vox) of  Hungry Kids of Hungary…