Gary Numan – Live @ Assembly Rooms
aaamusic | On 12, Jun 2013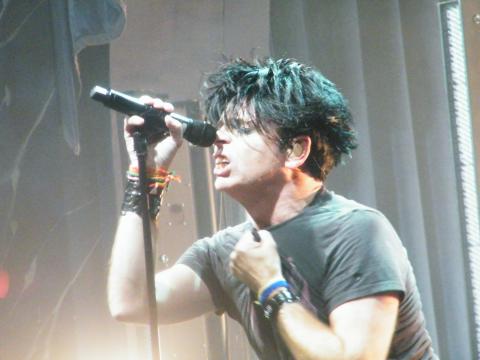 Leamington Spa, Friday June 7th
Gary Numan shows he is the God father of Industrial!
I hadn't seen Numan for a while, so I was really looking forward to seeing tonights show, Gary Numan has always been a big influence on myself and the music I make in my own band Death Valley Scars.
Opening with 'Films' off my personal favourite Gary Numan album 'The Pleasure Principle' this song must have been played a million times in my house. The old songs are played in the style of the new but still keeping with the same formula they always had in the first place. He instantly mixes the old with the new by the playing 'The Fall' that was taken off his last album 'Dead son Rising' an album that see'sNuman back at his best with beats that come from the Darkwave scene and influences from Digital Hardcore founder Alec Empire.
His vocals sound better than ever and the sound of his band is incredible and includes Tim 'Mud' Muddiman (Sulpher / PWEI / Junkyard) who really brings something to his live sound plus other great musicians that he work with on the 'Dead son Rising' album and made it sound so good.
The beats are really heavy and the sound is really full and sounds like how Industrial is meant to sound when done right. This is indicated really well on 80's fan favourite 'Metal' and the title track of one of his most Trent Reznor Esq albums 'Pure'. Gary moves round the stage like he doesn't know where he is going but he does this with such confidence it doesn't look wrong or out of place and he has furiosity in his voice for songs like 'Every comes down to This' and new track 'I am Dust' the later being so haunting in it's live incarnation.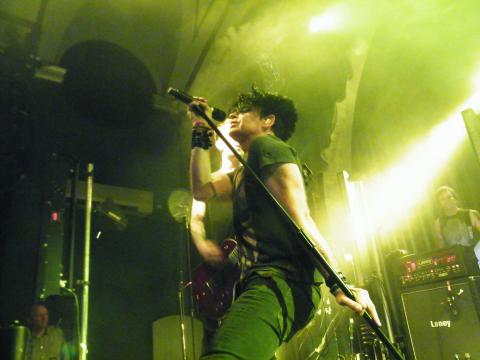 You can really see that Gary is enjoying playing again the UK after having moved to California recently. 'Replicas' off the hit album of the same is just stunning and everyone in the venue is singing every word and 'Down in the Park' is just as evil as it has always been. The whole gig is a lesson on how to do great heavy Electronic music the right way and the sound is total perfection. The sound man really know what he is doing tonight. So when he plays 'Jagged' and uber famous hit 'Are friends Electric' you are all ready totally satisfied. 'Are friends Electric' that was give a re-vamp by the Sugarbabes a number of years ago.
He comes back on to their biggest hit ever 'Cars' which sounds still as good as it did when it first was released along with subdued versions of 'Halo' and 'A prayer for the Unborn' before he ends the whole set with old classic and what could possibly be my favourite Numan song 'I Die: You Die' which has got a knew fuse of power behind it. If you have not seen the God father of Industrial before. I would truly recommend it because I thought the whole show was mezmorising and I loved every minute of it. Gary Numan is as good as he has ever been, if not better.
The new Gary Numan album 'Splinter' is coming out in the Autumn so make sure you buy it, because it's going to be a blinder.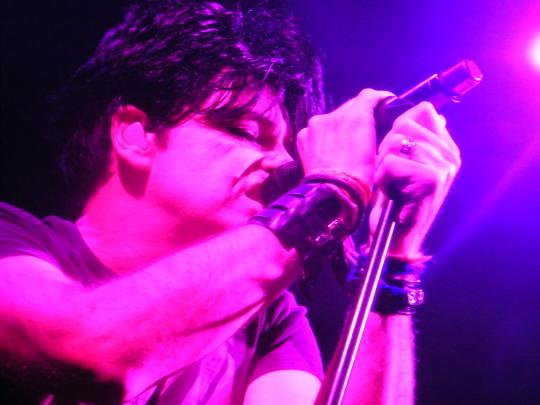 Setlist
——————
Intro
Films
The Fall (Officers Remix)
Metal
Everything comes down to This
Pure
Replicas
I am Dust
Dead sun Rising (Sonoio Remix)
Down in the Park
Haunted
We're the Unforgiven
When the sky Bleeds
Love hurt Bleed
Jagged
Are friends Electric?
—————–
Cars
Halo
A Prayer For The Unborn
I Die: You Die
Photos and Review: Dan Devour