PROFESSOR GREEN (feat. MILES KANE) – Are You Getting Enough?
aaamusic | On 01, Jul 2013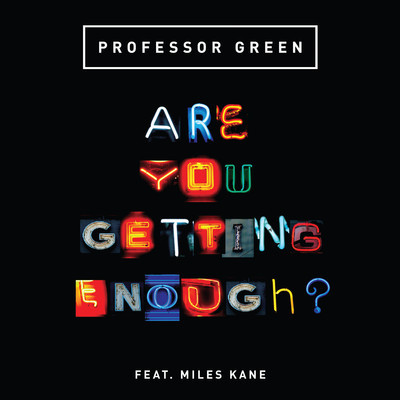 Professor Green one of the UK's premier rap stars returns with his brand new single 'Are You Getting Enough?'. The single features vocals from Last Shadow Puppet singer/songwriter Miles Kane. 'Are You Getting Enough?' which is to be released July 22nd is taken from the rappers forthcoming album Growing Up In Public scheduled for release on October 14th through Virgin EMI Records.
Fans expecting the traditional Professor Green sound maybe surprised by this single in comparison to previous releases. As 'Are You Getting Enoug?h' is more of a rock track, than it is a hip hop song. Showing evolution as an artist in his music and that the MC is not scared of trying different sounds in his music which ultimately turns out to be a good thing.
The lyrics are still grime/hip hop based but the MC manages to deliver them well over a rock/hip hop fused production.
The chorus from Miles Kane is belted out and is sure to be screamed out by fans during the rapper's Glastonbury performance and upcoming tour in promotion of his new album.
Michael Joyce