AAA Music Approved: KILTO TAKE
aaamusic | On 23, Sep 2013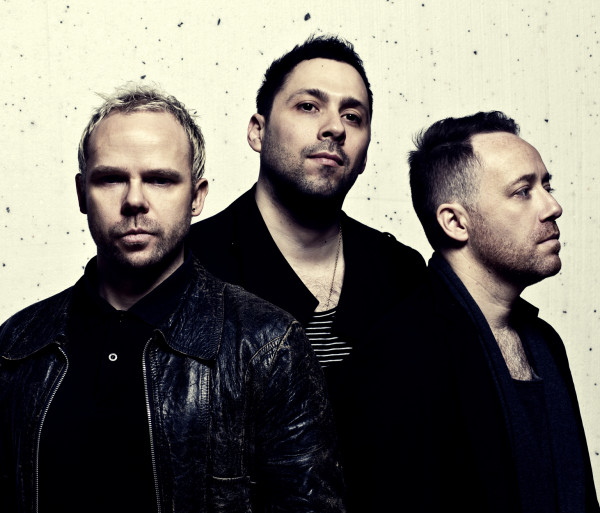 AAAmusic: Who are you and where are you from?
We are KILTO TAKE, a three-piece band hailing from Hertfordshire.
Karl (bass) and I went to the same school as each other but it wasn't until many years later we actually met through mutual friends and found that we shared the same passion for music… listening to it, writing it and playing it. We were into the same sort of bands and use to jam from time to time.
It was a few years until we decided to do the band thing properly and went in search for a drummer. We met Lee down our local rehearsal studio and had an affinity with him straight off… and after hearing him play we knew he fitted our style/sound perfectly – We had all individually been in bands previously, but nothing serious. We set out to find a singer and originally started KILTO TAKE as a four-piece. But despite having label interest we soon found we were moving down a path that really wasn't us musically, so we mutually decided to split and start again as a three-piece, keeping the same name and writing a load of new material.
We wanted to move away from the 'faddy' throwaway music that saturated the scene at the time and stick to our roots, creating new, yet timeless music that we enjoyed listening to, and that resonated with us whole heartedly… after all, that is what music is about…
I had never really sung properly before until that moment… in fact, before starting KILTO TAKE, Karl use to play guitar before moving to bass, Lee use to play bass before moving to drums and I use to play the drums before playing the guitar… so there is definitely an understanding and respect for each other's craft.
We signed to Medical Records in 2010, who got us straight into the studio to record our first EP and released it internationally. Whilst we toured the UK with it, we were picking up a steady, dedicated fan base, not only here, but in the US and Europe (which totally blew us away), and with such a fantastic response, the label got us back into the studio to start work on the album… and that brings us right up-to-date.
AAAmusic: What inspired you to get into music?
We grew up listening to, loving and being inspired by bands like The Cure, The Chameleons, The Jesus and Mary Chain, Early U2, Radiohead, Joy Division, The Smiths, My Bloody Valentine, Echo and the Bunnymen, Simple Minds, Depeche Mode, Sonic Youth, The Stranglers… the list goes on and on. We are massive music junkies through and through, and each of us has a huge collection of music that spans many decades and genres (Electronica, Punk, Post Punk, Garage Rock, New Wave, Goth rock, Shoegazing, Indie Rock, Alternative etc.) – both old and new. I think there is something so sonically diverse and organic about 'guitar-led' band music… with still so much more to explore.
I think it is fair to say we are well and truly into the age of the revival (nothing is ever really dated anymore with so many bands putting their take on the old), but for us, we just love to listen to music that holds its longevity and craftsmanship, and stands the test of time… hearing something different every time you dip into it… and that is what ultimately feeds our creativity.
AAAmusic: What have you done?
As mentioned previously, we released our debut EP back in 2010 which had a great response internationally and saw us build a dedicated following, which is more than we ever hoped for. You can never tell what kind of reaction you are going to get, but it is nice to know there are people out there who love our music for all the same reasons why we create it.
'Retrogress' was the first song we wrote as a three-piece and hearing that being picked up and played back live on the radio was very surreal. That was a proud moment for me…
AAAmusic: What are you like live?
The sound we produce live as a three-piece is very full and expansive… I think it surprises people when they come and see us for the first time. We love to treat every performance as if it is the last, throwing ourselves into it completely… whether it is in front of a handful of people on the toilet tour, or in front of thousands at bigger venues/festivals, they get the same. We just love to play live!
The EP tour saw us headline some great venues such as the O2 Islington, the Cavern club (Liverpool) etc., and played some great festivals for BBC Introducing… not to mention being main support for some great bands – Django Django, LOOM, Theme Park, Man Like Me and The Chapman Family to name a few.
It was great to hear how well our sound translates from stage-to-stage (big or small) and the genuine reactions of an audience who have never heard us before…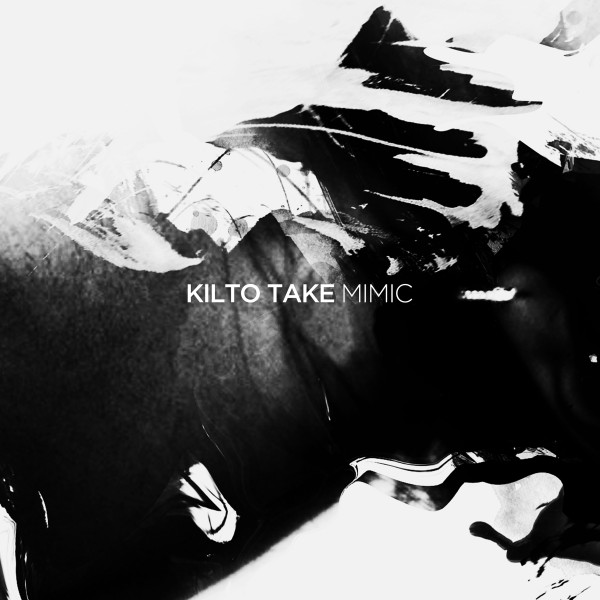 AAAmusic: What makes you different?
People have said they listen to us because our music sits perfectly between the old and new… right up there with the latest acts coming through, but sitting comfortably amongst past heroes, so we are never really out of place on their playlists.
I think this is largely down to the intricate, yet expansive sound we produce… it kind of works on many levels I guess, and probably why we have such a diverse fan base and fans of all ages.
AAAmusic: Physical vs Downloading vs Streaming…How do you listen to music?
Nothing can beat buying a tape/CD/vinyl, taking it out of the packaging for the first time, putting it in/on the player, listening to it from start to finish as the artist intended [not shuffled through] and pouring over the album art or lyrics… taking the time out to really listen to it properly… giving it the time it deserves. Some of my favourite bands growing up were the ones that took their time to sink into the psyche… but I think that is the beauty of a physical purchase, you tend to absorb rather than pass it by based on a snippet/preview that the digital realm promotes.
Although, for new artists/acts (like us), iTunes, Spotify, Soundcloud etc., allows us to instantly put our music out on an international platform, which has a profound effect on building a prolific fan base, gauging an instant response… and most importantly of all, allows people to share. The exposure to new and old music in the digital world is amazing; widening peoples' appreciation to music they may have never heard before… and that can only be a good thing.
There is definitely a place for both platforms, digital and physical…. And we release in both. I know I have all my favourite CDs on my iTunes…
AAAmusic: What have you been listening to?
For me, personally, currently on my iPod I am listening to Editors, Wild Beasts, O' Children, The Horrors, The Kills, Bloc Party, Atoms For Peace, QOTSA, The Cure, Radiohead and Interpol. New discovery is Merchandise – Children of Desire.
AAAmusic: What are your aspirations for the future? 
Well we have 'Mimic', the first single from our debut album (Resolute), officially coming out on 7.10.13, followed by the second single 'Defection', and the album itself coming out on the same day 25.11.13, which we are very excited about – and we will be doing a UK and European tour off the back of that which we are gearing up for now.
We have already started on writing for the next album and will be testing out the material at our live shows… our sound has already moved on, but it is a natural progression I think our fans are going to love.
Our aspirations are just to keep writing and performing live, and playing on bigger stages. For us it is just about having fun and having an outlet for our creativity… when it stops being fun, we stop. For now we are more than happy to just roll with it, wherever it goes from here!
Questions answered by: Jon Crosby (Vocals/Guitar) KILTO TAKE…