AAA Music Approved: Blizzard
aaamusic | On 16, Dec 2013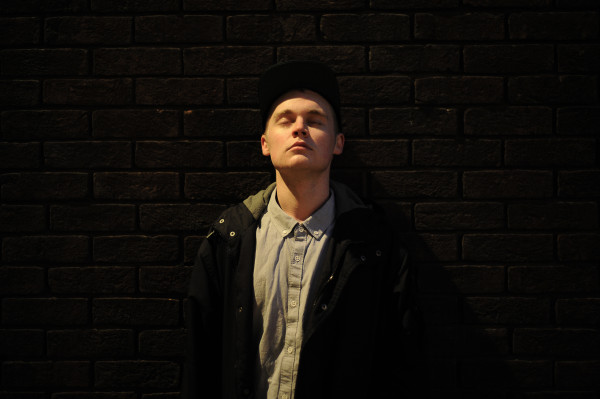 AAAmusic: Who are you and where are you from?
I'm Brad, also known as Blizzard, and I'm a 19 year old musician from Manchester, UK. I'm originally a grime MC, but throughout the six or seven years I've been active I've picked up other skills such as producing, playing the piano, and singing.
AAAmusic: What inspired you to get into music? 
I guess that it was a mixture of inspiration from my parents' music taste and what my friends used to listen to and the musically enthusiastic people I was surrounded by when I was younger. I've always had a major passion for creative writing, whether it was short stories, poems or spoken word; I think having a fascination with language and how it is implemented in music really made it clear that this scene was something I wanted to be a part of.
AAAmusic: What have you done?
Throughout my career I've dropped a few things. A mixtape called Distorted Eyes in 2011, an EP entitled Sooner Than Never, and 2014 marks the year I release my sophomore Testing The Water. I'm extremely proud of how it has come out. A mixtape and an album will follow that. I've dropped a few beat-tapes and instrumental EPs too, and I've also competed on the battle platforms Lord of the Mics and Don't Flop.
AAAmusic: What are you like live?
I'd like to say that I'm diverse on stage. I have a laugh with the crowd, and perform music in many different ways – sometimes acoustically, sometimes as a live PA with instrumentals. I try to engage and please the people that are watching, and make sure they're having as much fun as I am performing to them. I've supported urban acts such as Kid Britsh, Krept and Konan, Klasnnekoff, and I'm going to be supporting an act called Benny Banks in London in February, which I'm really looking forward to. I perform to a range of different audiences, some crowds want something different than the last crowd you gigged to, so I've always got to be on top of my choice when I play shows.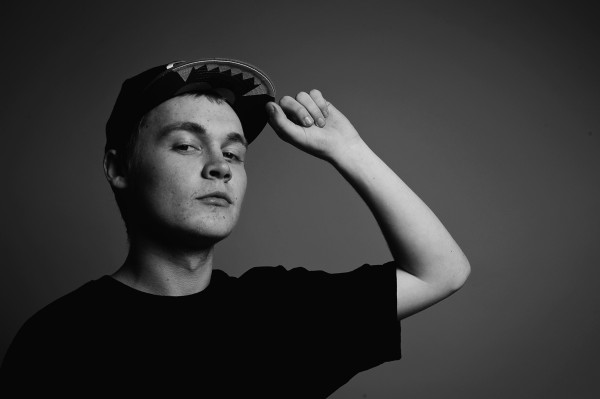 AAAmusic: What makes you different?
I think one of the things is that I write  from a perspective different to the expectation of an urban artist. I'm honest, I'm uncensored and straight forward to understand. I don't glorify a life that doesn't fit my character. I put all of my effort in to making good music too, so I hope people see that!
AAAmusic: Physical vs Downloading vs Streaming…How do you listen to music?
I've been listening to a lot of my music on Spotify recently, but I'm always on sites like Pitchfork and XLR8R. SoundCloud is a great way to discover unknown yet indisputably talented producers and artists too, so I keep my eyes peeled. On the topic of digital vs physical, you will always cherish a CD you've bought as it was purchased with your money, because you wanted to go out of your way to get it. When you download a song to your computer whether or not you've purchased it, it's disposable; if it vanishes you can retrieve it within a few minutes. I bet about a third of the songs in your iTunes library probably have no plays. How many CDs do you own that you have never listened to? My point! Vinyls are cool; I've never had anything of mine pressed on vinyl but that's something I would really love in the future. Vinyl turntables were the original DJ's tool. I'd pay £15 for a vinyl of an artist from my era just so I can find it in years to come.
AAAmusic: What have you been listening to?
I've been listening to a lot of different music recently. Some of the albums I've been heavily bumping are Burial's Untrue, King Krule's 6 Feet Beneath The Moon, Bring Me The Horizon – Sempiternal, The Internet – Feel Good and a lot of Brian Eno, Aphex Twin and Radiohead.
AAAmusic: What are your aspirations for the future?
As an artist that's still in the process of finding my real sound, that's definitely one thing I'm aiming towards. I'm going to be working on a lot of different styles of music and a few new releases will come out as a result of that. Also, hopefully in this coming year I will be doing a lot more live shows and performances, and I will be starting to put some other projects together that will unfold when they are ready!
Questions answered by: Blizzard…