NAT BIRCHALL – Live In Larissa
aaamusic | On 16, May 2014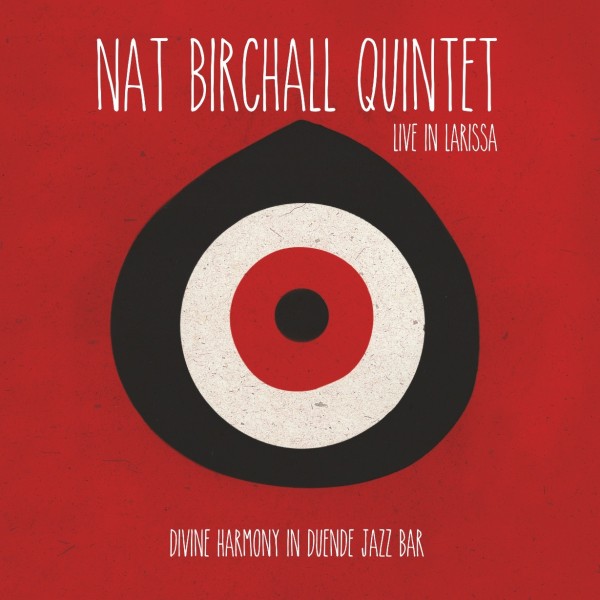 Released by his own Sound Soul and Spirit Record label, saxophonist Nat Birchall has chosen the dreamy landscape of Greece to record his very first live long play recording, Live in Larissa, released on vinyl and download only on 28 April 2014.
Inspired first by John Coltrane and others, Nat has then gone from Jazz and Hip Hop to Turkish Folk/Jazz and heavy Roots Reggae, finding his own voice along the road. He has already released three albums on Gondwana Records, and often plays with the label's founder Matthew Halsall. Unusually enough for the UK musical scene, Nat's concept has been favourably compared to John Coltrane, Pharoah Sanders and Charles Lloyd.
This recording features pianist Adam Fairhall, vibist Corey Mwamba, drummer Paul Hession and bassist Nick Blacka from GoGo Penguin. The band met in the tiny Duende Jazz bar of the city of Larissa, and played there for two nights in May 2013, stimulated by the warm welcome of the audience.
On the opener 'John Coltrane', Nat's sound appears laser-like, bright and shiny; however, its slightly low tuning can spoil the listening at times. On this track the bass and vibes work well together, their round and metallic sounds bringing a soft touch to the whole. Another classic is featured: the fourth track 'Journey in Satchidananda', by Alice Coltrane, on which Nat stays close to the '70s original recorded melody, as played by Pharoah Sanders.
Second is 'Divine Harmony' – the saxophone being back on the right tune, a relief for the ears. Nat plays a dreamy melody on a background of little drum rolls and wavy piano patterns composing an intriguing cloudy landscape. When Corey and his vibes takes over, it is clear that they perfectly fit with this prayer-like song – a perfect illustration of the artist's mission to create a beautiful message from scratch.
Then comes the time to pay tribute to their host country and set sail for 'Return to Ithaca'. Opening on wavy piano and rattles, we can just see the threatening sea around us, stressed by the cymbals' urgent rhythm and the hypnotic syncopated two-note bass pattern. In his drums solo, Paul delicately plays on little stresses here and there, more intense and lighter at times, just as light raindrops would threaten to turn into a downpour without it ever happening.
The fifth track is the most modern musical one of all: 'World Without Form'. On an accompaniment with no apparent rhythmical basis, the whole makes up a rather end-of-the-world atmosphere. At mid-song, the saxophone withdraws to leave the rest of the band uncertain in the darkness, hesitating, trying things, shyly calling each other, as if they were afraid of being heard too loudly… We continue into the darkness with 'The Black Ark', enlightened once in a while by welcomed tone modulations and a bewitching piano solo managing to introduce classic entertaining melodies into this obscure world.
We then end in style with 'Sacred Dimension', opening with a glamorous saxophone melody, Nat Birchall creating on a warm sound with beautiful vibratos. The piano and drums accompany him in an arrhythmical way, leaving him ample opportunity for a leisurely improvisation. This track has a sacred touch to it – a serene ending to a colourful journey.
Marguerite Gallorini