Beartooth – Live @ O2 Academy 3 Birmingham
aaamusic | On 24, Sep 2014
This slideshow requires JavaScript.
Wednesday 17th September, Birmingham
On their first headlining tour of Europe, Beartooth truly showed what they're made of – with former Attack Attack! member Caleb Shomo leading the pack, they are a force to be reckoned with. Kicking the tour off in style the previous night in London to a sold-out show, Birmingham really had to kick it up a notch.
First up were Climates, starting off the night to a room which was quickly filling up with some melodic hardcore – as soon as they started the mosh and circle pits started, and anyone in the way was pulled into the fray. With an energetic set, it's easy to see why they were included on this tour; they managed to pull off a precise and polished performance.
After that last set, Dead Harts really needed to pull something out of the bag to keep the crowd going and they managed it with ease thanks to their unrelenting sound and lead vocalist Matthew Baxendale throwing himself over the barrier, on top of whomever was unlucky enough to be under him. They even encouraged a 'wall of death', much to the disagreement with management – this couldn't be stopped once it was started though, and was helped along with hectic riffs and mad drum beats, whipping everyone into a headbanging frenzy.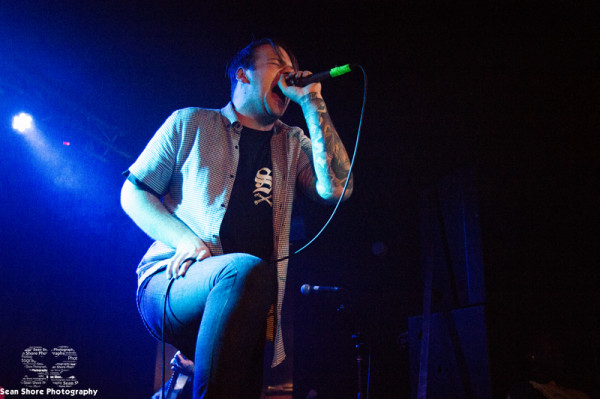 Before Beartooth had even stepped foot onstage the crowd had surged forward, preparing themselves for Shomo andco. The minute they started up, you knew why they deserved their first headlining tour having only being in the UK once before – in those five months they have fine tuned every aspect of their show and have a level of polish you would expect from a band that'd been together for years. It wasn't until they started up 'The In-between' that you realised how passionate a following that they had in the UK, with everyone's hands raised up and singing, drowning out frontman Caleb Shomo.
I couldn't pick out a single fault with Beartooth's set (even if I wanted to), with Shomo's vocals being on top form throughout and the night got even better when my personal favourite off their EP Sick, 'I Have A Problem', was played, during which the biggest mosh pit of the night ensued.
It's obvious that this is not Shomo's first time gracing a stage after his stint with Attack Attack!, but one man doesn't make a band and this became more than obvious during 'Relasping', with Brandon Mullins standing out with some immense drumming and outstanding use of his double bass, which didn't drown out Caleb. It's clear that these guys are going nowhere but upwards and from the reception they've received so far, the UK will never be too far away, especially if Shomo keeps on track with writing extremely meaningful lyrics; ones that are so extremely well thought out and from his own experiences. Wherever you are, make sure you see them as they will only get bigger and better.
Review + Photos: Sean Shore