Relentless Ultra Presents Soundchain: Jake Bugg
aaamusic | On 24, Sep 2014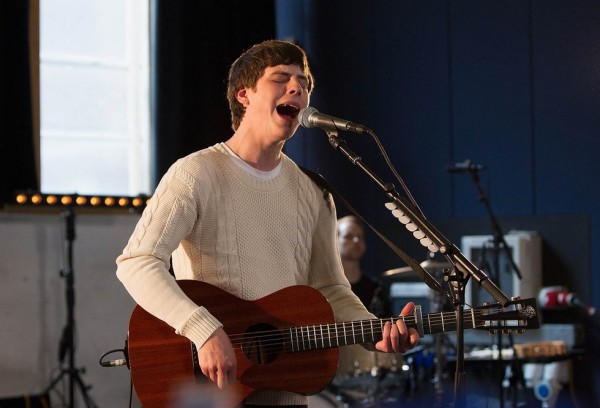 MTV's Relentless Ultra Presents Soundchain returns, this time with singer-songwriter Jake Bugg in the spotlight. The twenty-year-old indie folk star from Nottingham lets Zane Lowe into his studio, where he's rehearsing for his upcoming arena tour, for an exclusive, revealing interview.
Jake Bugg burst onto our radars in 2012 with the release of his self-titled debut album, which went onto catapult him to international fame. His 2013 follow-up album (Shangri-La) was produced by the master and legend, Rick Rubin, and allowed him to spread his wings even further. Not bad for a grumpy, young lad from the North.
For this episode on Relentless Ultra Presents Soundchain, Bugg discusses growing up in Cliffton, (Nottingham), his inspirations and influences (including John Lennon and Noel Gallagher), the therapeutic nature of his songwriting and how he came to play the guitar.
As well as these interview clips, there is also exclusive live footage, including a brilliant live version of 'Messed Up Kids'. You also have the chance to win a superb bunch of goodies via the Soundchain competition: one of you lucky lot could win x2 tickets to Jake Bugg's London show at Alexandra Palace, VIP passes to a Relentless gig and, best of all, a signed Gibson SG guitar (signed by both Jake and Zane).
The Relentless Ultra presents Soundchain series has already seen Ed Sheeran, Chase & Status, Biffy Clyro and Kasabian link up with Zane Lane for exclusive interviews, videos and photos, but this episode is all about Buggy! Check it out…