The Strokes – Live @ Hyde Park
aaamusic | On 26, Jun 2015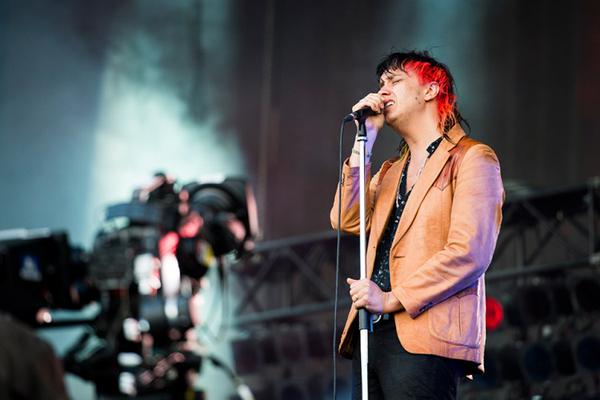 Thursday 18th June, London
I don't think even the most avid of Strokes fans expected this. What was meant to be a damp squib of a show, and a final indicator of how totally past it The Strokes are, turned out to be a triumphant performance; a timely reminder of not only what The Strokes once were, but a show of intent that this band positively have a future. Well, that's if they decide they want one.
Beforehand, Beck turned in an impressive performance to absolutely no one's surprise. Tapping into all areas of his past and current sounds, Beck's show is proof that an artist can be both experimental and accessible, both forwarding thinking and referential. For every grungy alt-rock anthem or swerve into Prince-like psychedelic funk, there were moments of electronica and ambient pop. One of the greatest singer-songwriters currently working today.
Who remembers Arcade Fire at Hyde Park last year? Even with those £2.50 tickets doing the rounds in the lead up, the park was half empty and the crowd near-bored. There was absolutely no atmosphere. And this was a band armed with a critically acclaimed, high-profile album and some decent momentum. I was truly expecting the same kind of thing with The Strokes. Instead, the audience were fully energised and showed the New Yorkers a hero's welcome. Did these guys know it was 2015?
Kicking off with 'Is This It' from their seminal debut album of the same name – you know, that one that defined an era – The Strokes delivered a hit-laden set, propelled by Albert Hammond Jr.'s stabbing riffs and Nick Valensi's infectious solos. But the real surprise and ultimate joy was witnessing the usually stationary, robotic frontman Julian Casablancas (sporting a strange half-dyed mop that looked somewhere between a David Bowie wig and Raggedy Ann's hair) on fantastic form. I mean, the man actually showed up this time, fully engaged in his performance and lapping up all the adulation from the riotous crowd. Who'd have thought!?
All the hits were aired: 'Reptilia', 'Someday', 'Hard To Explain', 'You Only Live Once' and, of course, a blistering rendition of the indie anthem of all indie anthems, 'Last Nite'. The newer material also slotted in seamlessly between the "classics", especially cuts from their under-appreciated 2014 album Come Down Machine, like the electro-indie-pop banger 'One Way Trigger'.
Who knows what will happen next for The Strokes, but on this particular sun-drenched evening in London, they looked like they had finally rediscovered some passion for their art.
Clive Paris Rozario