Suzanne Vega – Live @ Anvil Arts
aaamusic | On 26, Jun 2015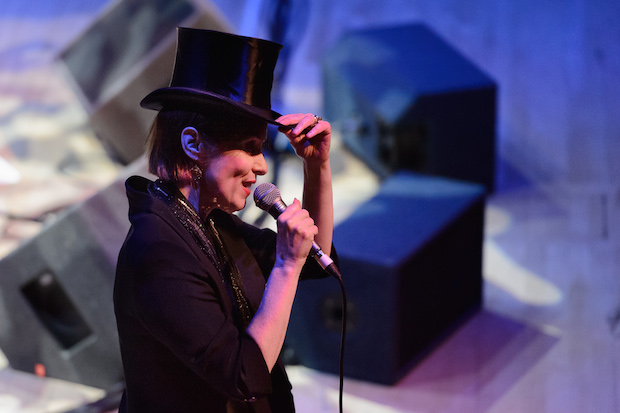 Sunday 21st June, Basingstoke
Graceful singer songwriter Suzanne Vega is one of the most talented female artists of her era. She's well known world-wide for her fresh, intense and invigorating folk songs, and in particular as writer of classics like 'Luka' and 'Tom's Diner'.
At this Anvil Arts performance Suzanne was supported by gifted and versatile guitarist Gerry Leonard. Wearing an extremely smart silk top hat she performed to her audience the consistently good songs from her timeless debut album that's now celebrating its thirtieth anniversary.
Poetic 'Gypsy' was written for a boy from Liverpool when she was 18 and together they shared a secret love of Leonard Cohen. The quirky and captivating 'I Never Wear White' had a nasty sounding riff and 'Luka', her dark song about a quiet and terrified child treated with great cruelty, still holds vivid memories for many.
From her debut album Suzanne sang the surreal and intriguing 'Small Blue Thing' and 'The Queen and the Soldier', the tender and haunting tale about murder, loyalty, chivalry and betrayal. Thoughtful and powerful 'Left Of Centre' remained just as intoxicating, whilst intimate 'Freeze Tag' had an ageless charm and beauty.
Suzanne Vega's debut album was impressive and influential. Thirty years have now passed since she sang in that warm, soft and distinctive voice to accompany songs that were soulful, liberating and inspirational. Many reviewers found her stunning and intelligent, though she did have her critics. Suzanne openly commented on some of these curious observations when I chatted to her earlier this month and her thoughts can be found in my online interview here.
Anthony Weightman