Maribou State – Live @ KOKO
aaamusic | On 19, Feb 2016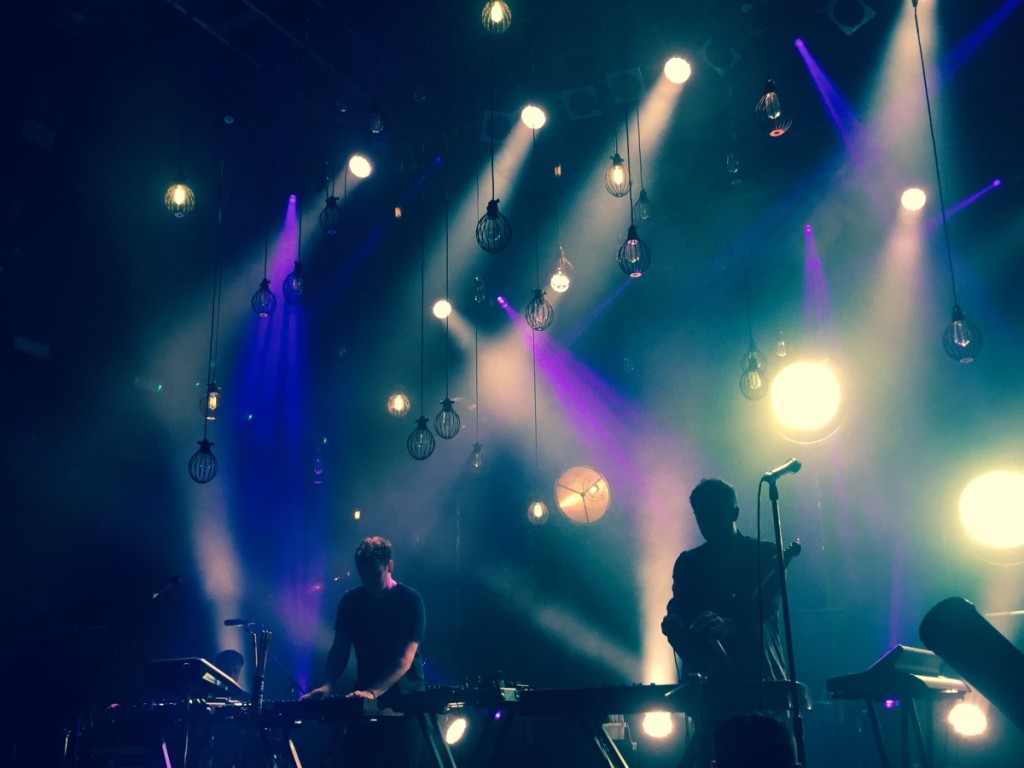 Wednesday 17th February, London
On Wednesday English electronic duo Maribou State graced KOKO, one of London's historic music venues, for a sold-out live show.
The duo have taken the globe by storm touring the US in December, Europe in October, visiting Australia, Canada and numerous festivals, and that was just 2015!
Having grown up in the same village and attending the same school, it wasn't until the pair established a friendship at University in Leeds that they began making music together. Their remixes of Lana Del Ray, Kelis and Ultraista catapulted them into the dance scene and Leeds, being a central breeding ground for up-and-coming UK dance acts, was the ideal place for cultivation.
I'd seen a Maribou State DJ set in Leeds back in 2012 and their sound has evolved quite dramatically since then. Their most recent release 'Portraits' demonstrates their determination in combining synthesised and live instrumentation, and this was the theme of the show at KOKO on Wednesday.
We arrived in Camden in time to see Texas-natives Khruangbin warming the toes of the 1,400-strong crowd with their distinct Thai-Funk music.  The trio was tight and, although the majority of their tracks were purely instrumental, it was an enjoyable and charming performance.
Maribou State, aka Chris Davids and Liam Ivory, had an impressive set up with numerous synths, pads, guitars and keys, and were reinforced by Johnny Cade on drums.  Their set started with an ambient build-up of 'Rituals', which was the first single to be release off Portraits back in February last year, released by Ninja Tune. The bass became a little over-powering in sections and drowned out the other instrumental lines, but it definitely got the audience's attention.
The set provided soulful-electronica vibes and a chest-rumbling bass which resembled a fusion of Jacques Greene, George Fitzgerald and Fwdslxsh's floating vocal lines.
At times it felt as though the track was a little too dominant and the live instrumental additions got slightly lost amongst it all.  The drums stood out as being the most technically complex of the live set up, although the guitar effects had a lot of substance.
As soon as Holly Walker entered the stage, the room lit up. They performed both of my favourite tracks from 'Portraits': 'Midas' and 'Steal'. Her vocals were flawless and her stage presence was natural and engaging; she was a breath of fresh air and made the show more of an experience.
The show came to a close with 'Tongue', which was released in 2013 and was the first collaboration between Maribou State and Holly Walker.  The four were then encouraged back to the stage by the suitably-hyped audience for a sing-along rendition of Fat Boy Slim's 'Praise You' and an explosion of gold confetti.
All in all a very enjoyable night and I applaud Maribou State for challenging their genre.  I hope they continue to breakdown the boundaries of electronic music and influence the next generation of producers. Highlight of the evening was certainly Holly Walker's faultless vocals.
Amy Pinnock