Joe Armon-Jones – Live @ Village Underground
aaamusic | On 18, Feb 2019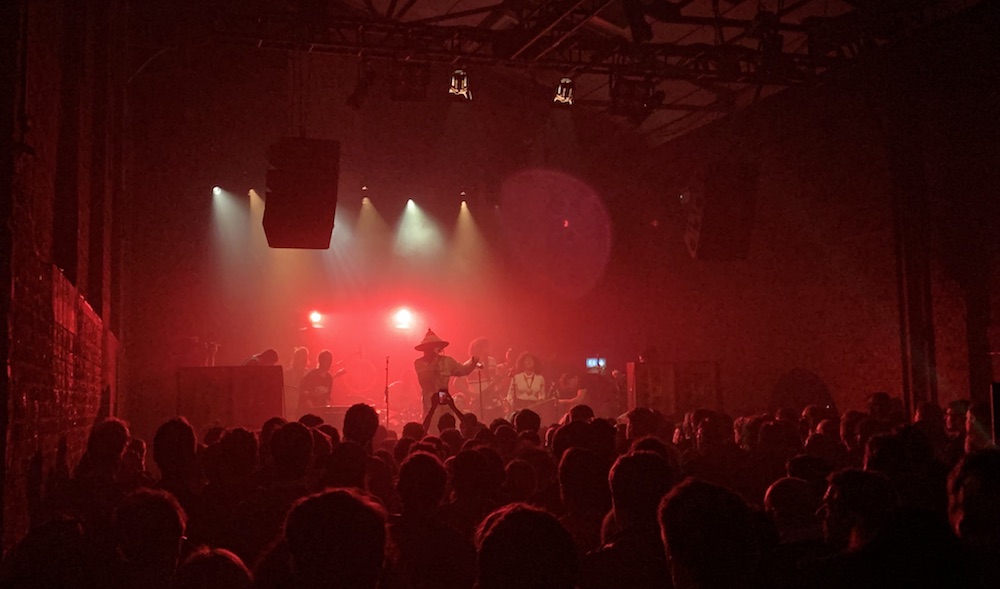 Tuesday 12th February, London
This wasn't a gig. This was a party. This wasn't jazz. This was a celebration of all music. This wasn't just Joe Armon-Jones. This was a collective of some of the brightest young talents the UK has to offer.
This WAS a Tuesday evening. Even though it felt like a Saturday night. The Village Underground was packed to its arches with a diverse crowd of all ages and backgrounds, perfectly reflecting the expansive, genre-crossing nature of Joe Armon-Jones' hybrid jazz music. Tonight, dub rhythms and hip hop beats clash with jazz fusion and flourishes of world music. Led by Armon-Jones' vibrant and colourful keys, the six-piece band alongside him tonight includes fellow Ezra Collective-member Dylan Jones on trumpet, the incredible Nubya Garcia on sax, drummer Kwake Bass and singer-songwriter Oscar Jerome on guitar. Oscar Jerome also lends his vocals to a powerful rendition of 'London Face' – a highlight from Joe Armon-Jones album, Stating Today – and there are guest vocal appearances, including rapper-singer Big Sharer and a towering Asheber (who also supported alongside his band, The Afrikan Revolution).
Armon-Jones' style, at least tonight, recalls Herbie Hancock at his most experimental, but when he's not revealing his dexterity and virtuosic keyboard skills to the audience, he is standing above his instrument, hands in the air, dancing and yelling to band members, always with a massive grin on his face. Even his questionable vocal performance on hit 'Almost Went Too Far' is thoroughly enjoyable, due to his nervous charm and post-song admission that it's the first time he's sung live in a long time.
Tracks from Starting Today make up the bulk of the setlist, with title-track hitting the hardest, but the new and unreleased compositions are just as thrilling, particularly 'Icy Roads'. Musically, tonight's gig is a celebration of how far UK jazz and world music has come over the last couple of years, and where it's going – the contemporary hybridisation of genres will continue to progress, and continue to win over young fans of experimental and alternative music, with African and Caribbean sounds becoming more prevalent. Joe Armon-Jones is right at the front of this movement and, as result, this gig felt special and timely.
Clive Paris Rozario