Clare Teal – Live @ Cadogan Hall
aaamusic | On 21, Feb 2019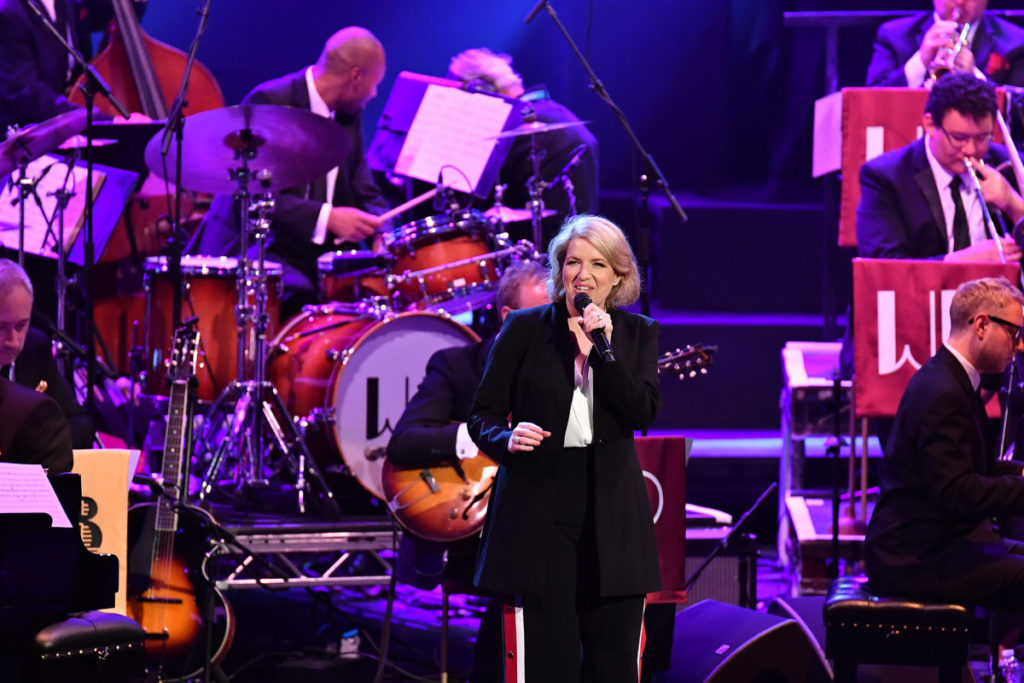 Friday 15th February, London
The sparkling Yorkshire jazz artist Clare Teal, known as 'The Queen of Swing', is extremely versatile. She's worked with talented artists like Katie Melua and Jamie Cullum and had many successful albums. She's also received numerous awards and her BBC Radio 2 big band programme can be heard on Sunday evenings.
This intimate Cadogan Hall evening was an opportunity to hear Clare's rich and silky voice, together with her friendly exchange of conversation. She was accompanied by her adventurous nine piece Big Mini Big Band and talented guests. Arrangements were by internationally known trumpeter and composer Guy Barker and the fine pianist Jason Rebello.
Three bright and fast paced songs were by Cole Porter: 'What Is This Thing Called Love', 'Just One of Those Things' and 'From This Moment On'. Cole Porter was unusual in his day for writing both the lyrics and music for his timeless songs.
Singing the sensual Elvis Presley fifties ballad 'Don't', Clare Teal remarked: "there's something about his voice that reaches right into your soul". She also did an inspired and fiery version of the much covered Ed Cobb song 'Tainted Love'.
Allan Roberts' 'Into Each Life Some Rain Must Fall' , remembered for Ella Fitzgerald duetting with The Ink Spots, had a graceful rhythm and 'A Wonderful Day Like Today', first introduced by the musical The Roar Of The Greasepaint, sounded joyful and optimistic. Equally cheerful and uplifting was 'I Like The Sunrise' by Duke Ellington.
'Singin' in the Rain' gave a light-hearted and romantic picture of Hollywood in the 1920s and 'Cry Me A River', the Arthur Hamilton song, was a tender and sensitive version of a classic number from a golden age.
This was an excellent celebration of the Great American and British Song Books as well as contemporary writers creating the standards of today. It was an eclectic and confident performance. A warm, pleasant and exhilarating evening.
Anthony Weightman