AAA Music Approved: The World Over
aaamusic | On 27, May 2019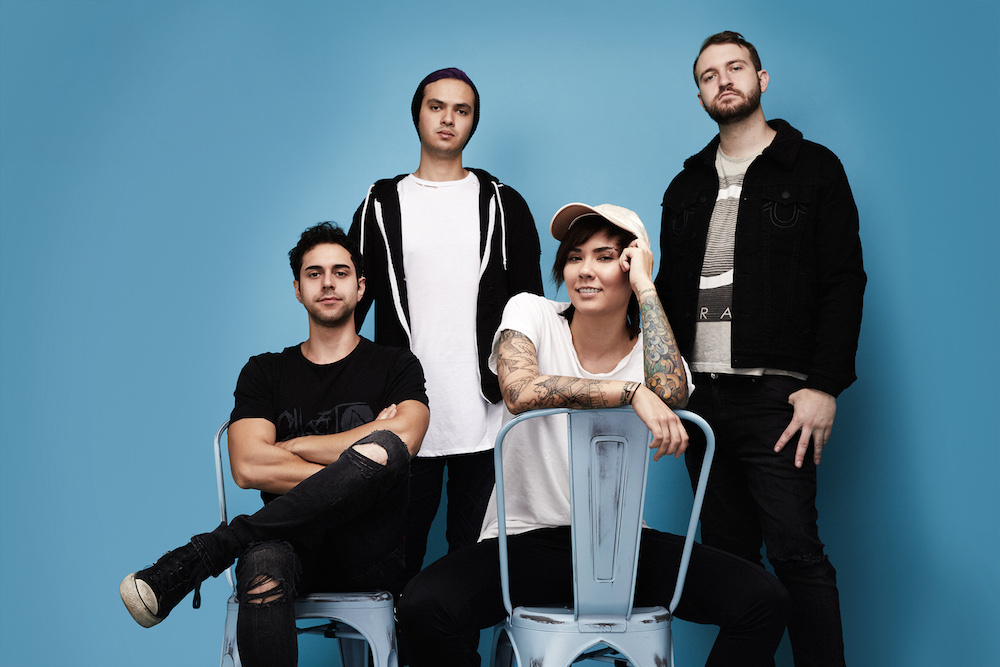 Who are you and where are you from?
We are The World Over based in Los Angeles, CA! Our dynamic lineup featuring members from Hawai'i, Ecuador, Chicago and California inspired the band name. It also doubles as a representation of continuity to bring people together through music and a goal to take the world over—one fan at a time.
What inspired you to get into music?
We're all trained musicians who met through music school so our backgrounds are pretty saturated in a multitude of genres like jazz, blues, R&B, classical, rock, pop, etc. but the common denominator between the four of us that moulded our childhoods had been hard rock and metal. Even though we may not listen to the genre as much anymore, it just happens to come naturally in the writing process!
What have you done?
Last year when we were on Warped Tour for a week, a long time fan who came to the Dallas show made me cry when she held out a sign that said "T.W.O. saved my life". And we get private messages on our social accounts from fans saying that we've helped them in some way because of our songs/lyrics. Those moments are really what make doing this worthwhile.
We're not going to brag your ears (or eyes) off, so if you want to read more about us, feel free to check out our social media or our website for more info: www.theworldoverofficial.com
What are you like live?
We'd like to say that's probably our better feature as a band (our live performances). We really go all out and love to put on a great show for people even if we're ill or feeling down. One of our favourite tours was going to the UK and Europe and exploring for the first time this year supporting Escape The Fate and Slaves (US). Each time we tour we seem to elevate our stage game.
What makes you different?
There are so many great bands out there that are working just as hard as we are. I think we stand out collectively in our image, background, sound, purpose, connectivity as a hard working unit and overall show. We've come to realize that in order to succeed, we have to do it all.
Physical vs Downloading vs Streaming…How do you listen to music?
I personally stream most of my music but do have a small CD collection of my favorite artists. And some of the guys like vinyls too. I think it just depends on personal preference. Certain tours we do sell more CDs than others depending on the genre or market we're in and when we were in the UK and Europe on this past tour, a lot of people were interested in vinyls haha. To each their own.
What have you been listening to?
My favourite artists right now are Amber Mark and H.E.R. as I've been listening to a lot of R&B and pop lately. I'm also really excited for the new Issues album. The latest single they just dropped is so good. 
What are your aspirations for the future?
We plan on releasing a full length album in the future with some great visual aspects to release alongside it, tour some more and keep grinding! The end goal is playing stadiums and we'll stop at nothing to get there with our music.
Questions answered by: Tiaday (vocals) of The World Over…