AAA Music Approved: OLC (Overseas Love Crisis)
aaamusic | On 29, Jun 2019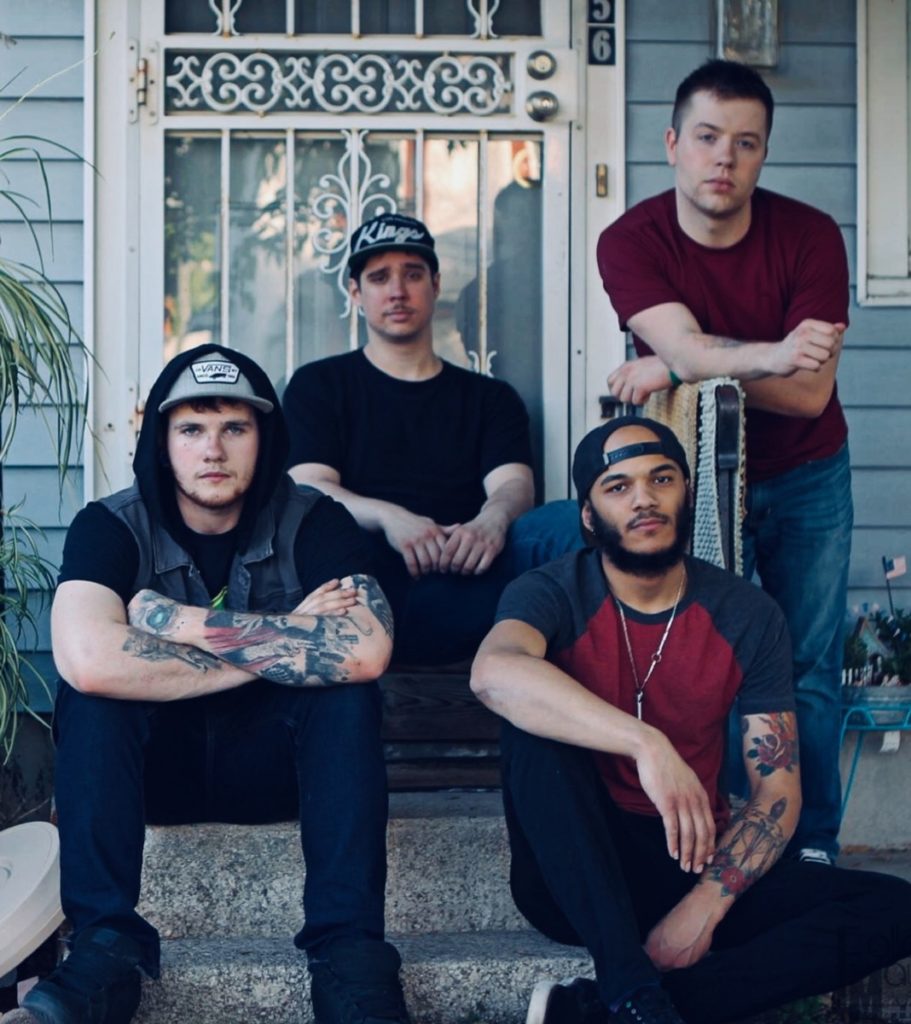 Who are you and where are you from?
We are OLC from Fort Wayne, Indiana in the US. We are a four piece punk rock and alternative band that play a large variety of genres of music. We are the result of a couple of kids meeting at music school in Indiana, and through mutual friends in Fort Wayne and a drummer we found on Craig's List, we rounded out our line up officially by 2016. Just a bunch of skatepunk rocking, pizza slice eating, mosh pit loving machines.
What inspired you to get into music?
We play mostly in the realm of pop punk, but branch out into other kinds of rock music, including ska, punk, hard rock, blues, funk and many more. Growing up we all listened to these kinds of high energy, heavy hitting bands that loud and fast. The influencing factors come from all over the board however, with our drummer being really into alternative rock, our bassist growing up with punk/hard core/metal, and our guitarists being rooted in both punk and more melodic acoustic rock. Because of this we really feel like we have a sound that is like no one else out there right now. We don't think we get pigeon holed into a small set of fans, we can get people moving across all kinds of genres.
What have you done?
At this point in our band's journey, we have released 2 EP's (one being and acoustic one), a full length album, and a couple of singles for our more popular covers and original tunes. We will have a couple of music videos out by the end of the month, with the latest video for our latest single "Rescue Me" releasing at the end of June 2019. Our full length albums will be following a story arc, so we are pursuing a long concept story piece for our fans. We are very proud of our progress so far, and we are so happy to have such a creative group that is taking this album project and creating so much more for it by the end.
What are you like live?
Live OLC is a force to be reckoned with; you can go to an OLC show and expect to hear soaring trumpet lines, grooving bass lines, lyrical hip hop lyrics, and heavy pop punk distorted riffs. We have had the pleasure of opening for powerhouse acts such as CKY, Dizzy Reed of Guns and Roses, The Dead Daises, and many other popular regional and national acts. We have gone on tour several times through the Midwest, playing the biggest markets of Chicago, Detroit, Indiana and Ohio. The band will be touring more as 2019 progresses, making more waves across the USA.
What makes you different?
We are so eclectic and our influences are so broad that we have an easy time finding fans everywhere. There is at least one point in every OLC set that we can grab someone's attention. Not everyone listens to the same music all of the time, even the ones that are all out at the shows all of the time. We feel like it is very important to include everyone in our stage show, and we want to be eclectic for that reason.
Physical vs Downloading vs Streaming…How do you listen to music?
As a group, we see the streaming of music online as just an inevitable part of this industry. With modern technology making everything so accessible in seconds, that was just where we saw the music world going. We of course are very fond of hard copy albums ourselves, we as musicians appreciate the hard work and time it takes to produce records. But we always want to be online to make sure that no matter where our fans are, no matter what social media or streaming sites people are using, we want to be in their ears. We don't see streaming as a cash river, we see it as being accessible on all platforms. It's very important to have music online these days, we can't fight the fact that most of us stream music now instead of buying cd's. Might as well be where we can be heard.
What have you been listening to? We all listen to new stuff as we grow as musicians, and it really adds to what we are writing for upcoming releases. We are just as all over the place in our personal headphone jams as we are in our original music. The ska influence is new for us with our latest single "Roofied" (on Spotify and everywhere else now!), we've been listening to everything from thrash metal to synth wave to whatever else is coming out. It all helps us in our process of creating new tunes.
What are your aspirations for the future?
As for right now, OLC is releasing a new music video for our single "Rescue Me" on June 26th, the song is already out with our full length album Wanna Be. We are currently in the studio as well writing and recording our new full length album entitled "Sunsets", which we are extremely excited to release. This album is going to be our most mature project to date, we can't wait to finish it up!
Questions answered by: Chase Keen of OLC…