AAA Music Approved: Our Future Leaders
aaamusic | On 13, Jul 2019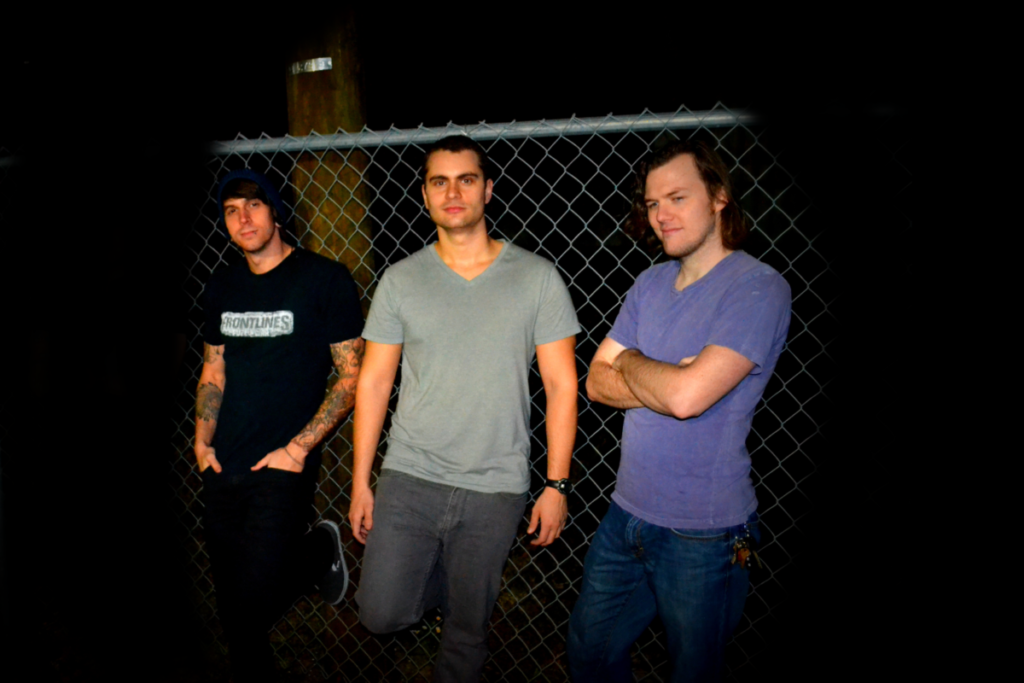 Who are you and where are you from?
My name is Brian Strean, I grew up in Jacksonville Beach, FL and moved to Orlando in 2005 to go to college at FullSail. I started a band called Breach of Peace with a couple buddies as soon as I moved to Orlando and we played a bunch of shows, but never officially released anything. Fast forward, we went through some different band members and changed the name to Our Future Leaders and released an EP called "Machines" in 2011. We were working on another EP in 2014-15 but things kinda fell apart due to some creative differences which stalled everything for quite a while, until I finally got back on track with the release of "Sleep Silent" last year. 
What inspired you to get into music?
We're a rock band at the core, but I've always felt the need to lean into other genres since I also enjoy a wide variety. The first band I really got into was Rush when I was like 8 years old. I would listen to A Farewell to Kings cassette on the bus to school with this little radio. I grew up in the 90's, so I'm heavily influenced by bands like the Smashing Pumpkins, Pearl Jam, Soundgarden, Silverchair, etc. What really inspired me to start playing music was when I saw my buddy at camp singing and playing an acoustic guitar. He had everyone coming over to watch, it blew my mind. I said to myself, "I wanna do that!"
What have you done?
I don't know if we've really made much of an impact yet lol, but I'm really proud of how well our last single "Sleep Silent" was received. It was really our first proper release with a music video.
What are you like live?
We've played some cool festivals in the past like the Florida Music Festival (RIP) with bands like Filter & Candlebox. House of Blues was definitely the best show we ever played, hell of an experience. 
What makes you different?
In this era of mumble rap and radio butt rock, I think it's more important than ever to go against the grain and mix things up. I tend to stray from tired buzz words and clichés. It's not about going through the motions to sound like what's already out there. Our songs are written to be dynamic and not so predictable, but still relatable.
Physical vs Downloading vs Streaming…How do you listen to music?
Streaming services like Spotify are here to stay, despite the many issues such as royalties. I think it's amazing for discovering a ton of new artists as well as music from your favorite bands you've never heard before. This has also saturated the market for new bands, but I still think we're in the golden age of music discovery. The convenience and reach is undeniable. I do think the physical media is still essential for the listening experience and for fans to take away something tangible. I'm actually glad to see vinyl making a big comeback.
What have you been listening to?
My playlists on Spotify are all over the place. I think my favorite new band is a Danish-Swedish prog-metal group called VOLA, they're incredible. Our friends in a band called FITNESS released an album last year that's really good, every song is so damn catchy. I'm also really into JOAN, Simple Creatures, & Badflower right now. There's a lot more.
What are your aspirations for the future?
We just finished our next single "You're the Void". That will be coming out within the next few weeks with a cool video. I'm really excited about this one. The goal is to release a new single every few months or so with a music video and hopefully be able to do some touring. 
Questions answered by: Brian Strean of Our Future Leaders…