AAA Music Approved: Remember The Monsters
aaamusic | On 22, Sep 2019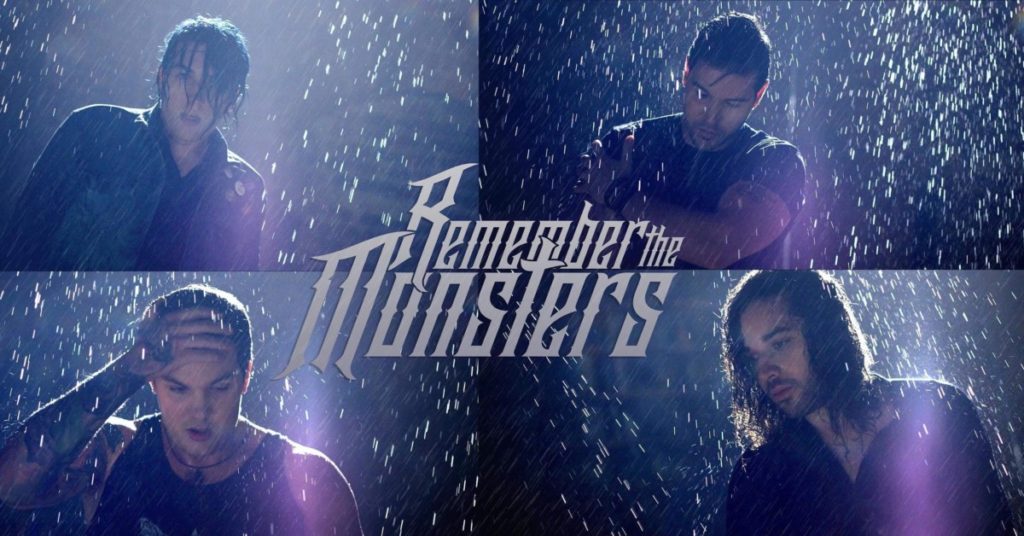 Who are you and where are you from?
My name is Ashten Banks, I'm the lead guitarist, and founder of the band.
I'm Dominic Ruiz, rhythm guitarist and de facto band manager.
What inspired you to get into music?
For me (Ashten Banks) a lot of different things actually inspjred me to fully get into music. I've loved composing music since I was four years old fiddling around on the piano my Mother had, but mainly it was my Mother, and that (expletive) from Asking Alexandria Ben Bruce. He really talked me into officially pulling the trigger at 16, and here I am still going strong, absolutely loving what I do.
I (Dominic) got into music around 15 years old with piano lessons then moved to guitar. I've always idolized bands growing up and thought it would be awesome to do. As I started playing music I developed a greater appreciation for the creative freedom music allows, even when you're just screwing around on an instrument.
What have you done?
I'm most proud of our most recent release "Sink" Not only do I personally love that song, it's exactly where it needs to be for us as a band. It's absolutely crazy when your own song helps you out through a dark time and actually speaks to you.
We've had a few releases now with our old as well as new singer. We've been making waves on digital and terrestrial radio with our new single "Sink" as it's pretty different than what's currently out there. We've done several radio and podcast interviews now which has been pretty cool as a newer band, but we still have big aspirations.
What are you like live?
We always keep it high energy whether we have 3 people, or 3000 people watching.
Definitely fun and energetic, I (Dom) love running around the stage and getting people hyped up. We like to try to get the crowd involved and make sure everyone's having a good time. Someone actually proposed during one of our shows, so that was new.
What makes you different?
Our music genre-wise is definitely different than a lot of what's out there, which bites us in the butt sometimes when trying to get radio play. We have elements of electronic, hard rock, and singer-songwriter influences. It meshes together really well, but program directors aren't always sure if it's a good fit for what they play. We've been getting great feedback from listeners though.
Physical vs Downloading vs Streaming…How do you listen to music?
For me personally I stream most of my music via Apple Music/Spotify however for my absolute favourite.
Artists I tend to buy their albums via iTunes. My opinion on that is that it makes total sense that streaming is kinda taking over, and on the return I feel like it helps new artists exponentially with discoverability.
Yeah I'm not sure how many people are buying physical CDs these days, that's why it's important for artists and streaming services to reach a fair compromise on how streaming is paid out. Spotify for instance just recently came to an agreement to start paying a little more, which really helps the artists.
What have you been listening to?
I've been jamming the hell out of Bring Me The Horizons newest album "Amo" Listening to a lot of new & old Billie Eilish, then on top of that I really enjoy Architects new album "Holy Hell" for Metal, they released a Documentary kinda detailing that album and in return that album had even more of an impact on me. Their story is incredible, and it's truly amazing they're still going seemingly stronger than ever. Truly inspiring.
I (Dom) listen to a lot of everything. I've been digging this retrowave movement with early 90's sounding music, but will also blast emo and even electronic music. My workout playlist is primarily heavy rock so that's probably what I get down to most.
What are your aspirations for the future?
World Domination.
What he said. We have a new single in the works, with plenty of material for a full album. Though we might start with an EP, we'll see how things go. But we're definitely not stopping now.
Questions answered by: Ashten Banks & Dominic Ruiz of Remember The Monsters…