Love Me Tender: A Guide To The Best Love Songs Of All Time
aaamusic | On 19, Oct 2019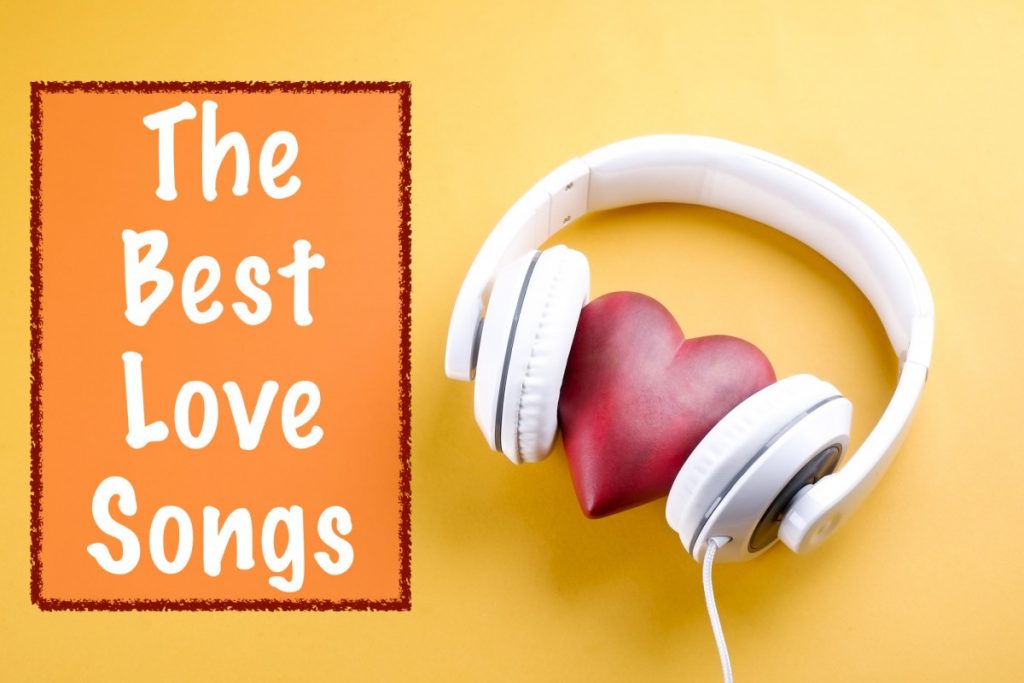 Love: humanity's most potent emotion. Not only has it inspired an endless number of books, poems, and movies but an endless number of songs as well.
When it comes to songs, love presents itself in a variety of forms. Sometimes it's joyful, sometimes it's longing, and sometimes it's downright sad. In any case, regardless of the way it's presented, it has the power to make you feel deeply.
Looking to listen to some classic love songs? Then read on. We're going to discuss the best love songs of all-time.
Hallelujah by Leonard Cohen
Our list begins with one of the most covered songs in existence: Hallelujah by Leonard Cohen. Performed by everyone from Jeff Buckley to John Cale to Damien Rice to Bob Dylan to Willie Nelson and more, the song has an undeniable power in both its melody and its lyrics.
An abstract tale of love gone awry, it touches a nerve with essentially every human being on the planet. So, while many might now deem it to be "overplayed", its popularity is bound to continue in perpetuity.
Looking to listen to a new version? Try this one from Michael Daly's collection of Bravelove songs.
Endless Love by Lionel Richie and Diana Ross
As far as duets go, they don't get too much greater than Diana Ross and Lionel Richie's 1981 classic, Endless Love. A song of deep love and devotion, it's characterized by its slow and gradual musical buildup.
What begins as whispered crooning ends as emotive belting, bringing the song to a climax that's scarcely been equaled in recorded music history. If you're looking for the feel-good song of the 20th century, look no further than Endless Love.
I Will Always Love You by Dolly Parton/Whitney Houston
When Dolly Parton wrote I Will Always Love You in 1973, she knew she had a hit (it hit the top of the country music charts twice!). However, she couldn't have thought that her song would be even more successful when recorded by another artist 19 years later.
Nonetheless, that's exactly what happened. In 1992, Whitney Houston recorded a version of the song for the film "The Bodyguard". It was a massive success, topping the Billboard charts for 14 weeks and staking its claim as one of the most iconic love songs ever recorded.
Yesterday by The Beatles
Love is an extreme emotion. When it's good, it's great. When it goes sour, it can turn you into a shell of a person.
No song better sums up the latter than the Beatles' Yesterday. Written and performed by Paul McCartney, it's arguably the greatest unrequited love song ever composed.
Stand By Me by Ben E. King
After leaving the iconic doo-wop group, The Drifters, in 1960, Ben E. King decided to set out on a solo career. It would turn out to be the right move.
Within a few months, he would be recording his best-known song and one of the greatest love songs ever written: Stand Be Me. Composed by legendary songwriting team Lieber & Stoller — with a little help from King himself — the song is the ultimate hymn of persevering together through hard times.
Unchained Melody by the Righteous Brothers
When it comes to longing love, there is no better musical representation than Unchained Melody. A slow, moving song written by Alex North and Hy Zaret in 1955, it took on a new melody and identity when performed by the Righteous Brothers in 1965.
A classic that's bound to last the test of time, Unchained Melody can't possibly be left off a list such as this.
Love Me Tender by Elvis Presley
Elvis Presley recorded more than his fair share of love songs. However, his most endearing love song has to be Love Me Tender, a simple acoustic ballad in which Presley praises his subject for having made his "life complete".
If you're ever looking to serenade your spouse on the guitar, this might be a good song for you to learn.
God Only Knows by The Beach Boys
The Beach Boys' 1966 album Pet Sounds is a bit of a masterpiece. While it's filled with a bevy of classic songs, the one that tends to stand out the most is God Only Knows, a profession of deep love sung by Carl Wilson.
Characterized by syrupy sweet lyrics and Brian Wilson's unique orchestral sound, it's a classic capable of moving anyone with a beating heart.
Always on My Mind by BJ Thomas/Willie Nelson/Elvis Presley/Brenda Lee/Etc.
A reflective apology to a spouse that was neglected and took for granted, Always on My Mind has been covered by everyone from BJ Thomas to Willie Nelson to Elvis Presley to Brenda Lee and more. Combining catchy lyrics with a beautiful melody, it's undoubtedly one of the greatest love songs ever written.
All My Life by K-Ci and JoJo
In the 1990s, R&B was characterized primarily by slow jams. And while there was no shortage of hits in this vein, perhaps none was more potent than K-Ci and JoJo's classic, All My Life.
A highly emotive song with a huge, harmonized chorus, it's one of the purest expressions of romantic love ever recorded.
Time to Take in Some of the Best Love Songs of All-time
There is no shortage of love songs existing in the world today. However, the ones discussed above can rightfully be called the best love songs of all-time. Characterized by memorable melodies and soul-shaking lyrics, they've more than demonstrated their ability to move us.
On the search for other music-related info? AAA Music is the site for you. Our site contains everything from reviews to compilation lists and more, helping you to keep up on current events and expand your musical horizons.
Take a look at some of our other articles now!