AAA Music Approved: Meresha
aaamusic | On 16, Nov 2019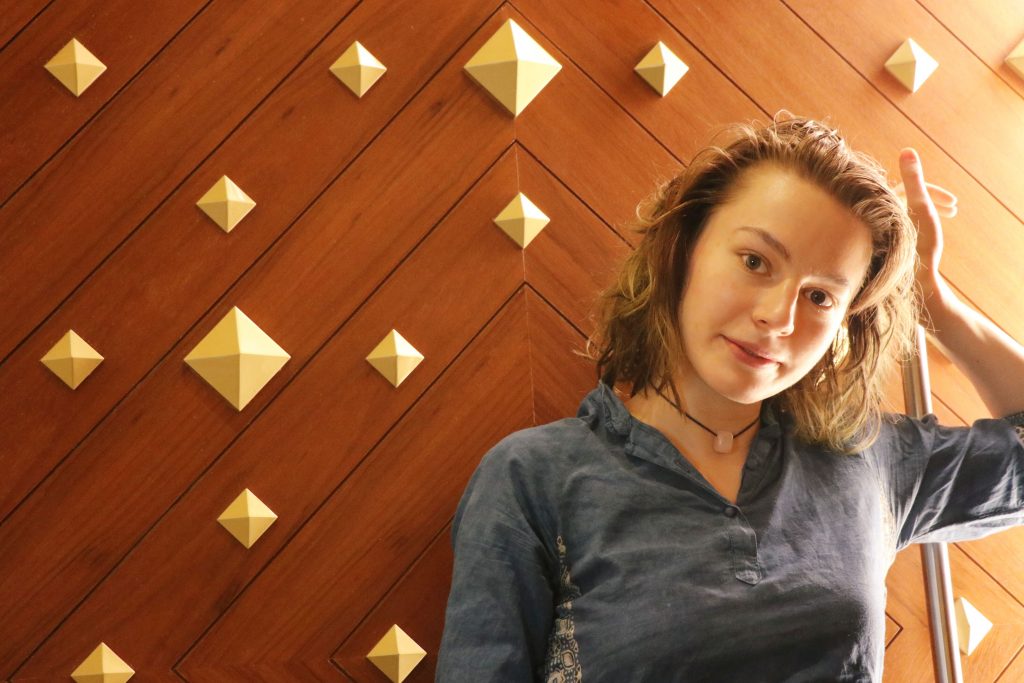 Who are you and where are you from?
Hi, Meresha here. I'm an (❁´◡`❁)(musical) artist & alien luver creating music as a singer, multi-instrumentalist, DJ and producer. I was born in Europe and grew up there and in the US.
What inspired you to get into music?
Some of the early concerts I went to were Paramore and The Black Eyed Peas. Seeing the fun they were having on stage, I decided that is what I wanted to do.
My genre is #AlienPop. It is sort of like pop, but also different. I'm the first one in the genre.
I've gotten a lot of inspiration from other artists ranging from Robert Plant, Parliament Funkadelic and Jimi Hendrix to modern UK electronic artists and techno legends.
What have you done?
I'm thankful for recognition I have received, but have a lot more to do. My 2019 single "Jungle Potion" went viral hitting a million streams in a few weeks, including while on Ariana Grande's official personal playlist.   I debuted it live at Gov Ball in New York.
AllMusic named my EP "Enter the Dreamland" one of the Top 20 Albums of the year globally (Pop). The video for the lead song won the Music California Viewers' Choice Award. I was honored to debut the EP for 40,000 at SunFest, sharing the stage with Marshmello and Jon Bellion.
I've made Billboard charts several times, was the #1 indie artist on US radio for a month and had my music featured on TV internationally, including on MTV. I am a member of the Recording Academy.
What are you like live?
I've shared the stage with well-known artists like Marshmello, Jon Bellion, Adam Lambert and Third Eye Blind.  In those cases, I played with a full band. Sometimes I perform more intimate shows, where the spotlight is more on me.  Sometimes it is just me and my keyboards.
What makes you different?
As an #AlienPop innovator, I try to make music which is accessible, but also not obvious. I've been blessed to have a number of fans from my earliest days who continue to eagerly support new tunes I put out.
Physical vs Downloading vs Streaming…How do you listen to music?
CDs and Vinyl are great. I have made a couple of "vinyl" CDs with my EPs. It's cool to have something physical from artists you love, and I have a collection myself of CDs, Vinyl and also cassettes.
Most listening now, though, happens on streaming. I've used many of the services and appreciate that they make my music available globally to so many people.
What have you been listening to?
I've been listening heavily to Rosalía- a super talented flamenco singer and a well-rounded artist overall. Nicki Wells who has a soft angelic voice and originates from Australia. sings a lot of traditional Indian music which i find very stimulating. Aside from that I've been dancing in my room to Peggy Gou's tasteful mixes which pulls together techno, disco and many other styles for her DJ shows
What are your aspirations for the future?
Right now my focus is a song I did for charity.  I recorded my take on Bob Marley's "Is This Love" for Movember, the leading charity tackling men's health.  To support this, I am also running a music video contest with cash prizes.  I've partnered with some film schools and invited others to create visuals for the music.  More info here.
Besides that, I'm always creating new music that i feel more and more passionate about and that i cant wait to perform live for fans.
Questions answered by: Meresha…