Top 7 GarageBand Alternatives for Music Production on Windows
aaamusic | On 23, Dec 2020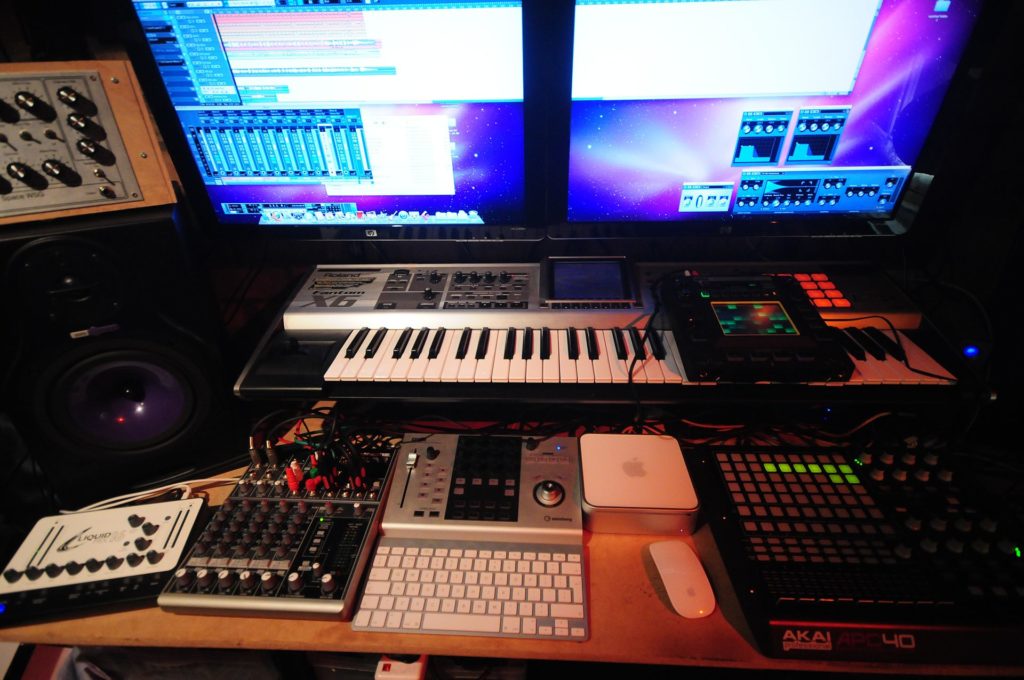 GarageBand is not something new and most of the musicians and artists are well aware of the advanced functionalities that this software offers. The only drawback of this user-friendly music production software is that it is officially available only for Mac OS. If you are a Windows user and are interested in recording, editing, and mixing tracks to some great songs, then you will be missing out on the features of GarageBand, but that's not much of a problem as there are a lot of GarageBand alternatives for Windows OS. Below, we have put together top 7 alternatives for music production that you can easily download and install on your Windows system.
Reaper
Reaper is complex and full of features making it one of the best digital audio workstations for Windows. It is obviously not the easiest to use but once you invest time to know the different functionalities of this software, you will be a pro in music production. The software offers 64 bit audio processing and MIDI routing as well. With multi channel support, third party plug-ins support, and virtual instruments, it is easy to record multiple tracks, edit them and mix them quickly. The interface of the software is also customisable and you can change the themes, move the control panels, etc. as per your needs.
Mixcraft 8 Home
One of the best features of GarageBand is the wide range of loops library. Musicians can easily record and edit a song that sounds awesome just by layering the loops of different instruments by trying out over one another. This has resulted in some unique sounds and tracks. That's the same case when it comes to Mixcraft 8 Home. It offers a similar range of loops libraries that you can apply to your tracks quickly with the lightweight interface that the software offers. To add to it, you can also do live recording making it more similar to GarageBand. The only drawback is that the software is limited to just 16 tracks and a small set of samples and instruments. But if you are a beginner, it is the perfect software for Windows to start producing music.
You must have heard the name of this popular application that is famous across the world for music production and edition. The software is loaded with a lot of features and is better than GarageBand in some aspects. Whether you want to customize your recording technique or or want to adjust the specifics of synthesizer, there is an ocean full of options and controls lined up for you in this application. The software looks a bit complicated but once you play around with it, you will have a really fun time producing songs. The software also comes with a free trial so you can try it out and then go for the paid version.
Cubase
An easy to use software that lets you record and produce music. WIth music sequencer, digital audio editing feature, and MIDI, it is the perfect software similar to GarageBand. There are various unique tools and plugins available for different types of music like metal, electronic music, Indie pop, and orchestral arrangements. The application is used by many professional artists and celebrities for producing music and editing the tracks. You can generate high quality audio tracks and can play around with the settings to make your songs sound better. There is a trial version available for the software and you can purchase the premium version as well if you are satisfied with the various features this application offers.
It is definitely going to be on the list. From recording, remixing, to live performance and much more, everything is pretty much possible with ease in Ableton Live. Live looping, crossfades, and MIDI editor are available in this software making it a perfect pick. There are certain other features as well like advanced editing options for professionals, audio routing, colour customisation from colour clips, 16 velocity levels, and instruments to let you customise your tracks easily. The live effects library in the software is also amazing for creating beautiful and unique music tracks. Some of the effects are delay, erosion, beat repeat, saturator, simpler, EQ8, chorus, and vinyl distortion. You can try the trial version and can buy the premium one as well.
Magix MusicMaker
MusicMaker is a completely free music production software that has features for beginners as well as for professionals. The software comes preloaded with high end studio quality virtual instruments and VST plugins like bass machine, rock drums, drum engine, concert guitar, power guitar, string ensemble, spacepad, analogue synths, urban drums, etc. Mixed with a wide selection of plugins and features, the software offers an unique range of sounds, loops, samples, and sonic flavours. You can connect multiple audio inputs for multi-track recording and there is a decent range of free effects and presets for editing and mixing. Overall, the software is easy to use and musicians can learn this software quickly.
MPC Beats
MPC Beats uses a wide range of features and functionalities that are found in the best digital audio workstations like AU and VST support for third party plugins and effects, multi-track recording, and pre-loaded samples. The software is especially powerful in making beats and shaping grooves. You can incorporate this software as a plugin in other digital audio workstations as well or can run it independently. There is a vast collection of sounds and samples and plugins including echo, reverb, compressors, delay, EQ, software synthesizers, and much more. You can easily layer and manipulate stereo audio recordings. With a huge library of unique kits at an affordable price, you can create tracks in different genres, making it an amazing music production software for Windows.
So, GarageBand is a product of Apple and it isn't much likely to see a Windows version of the same. But you can obviously try out these top 7 alternatives for music production on Windows. You will definitely see similar results as music production is just smooth on these applications. What's more? You can easily download these applications and can try out the trial or free versions available for all these softwares. For upgraded features and functionalities, go for the paid versions if you really like the software. Goodbye from our side. Go on and install these applications to create some great music at home or on the go!