AAA Music Approved: PipoBeats
aaamusic | On 29, Dec 2020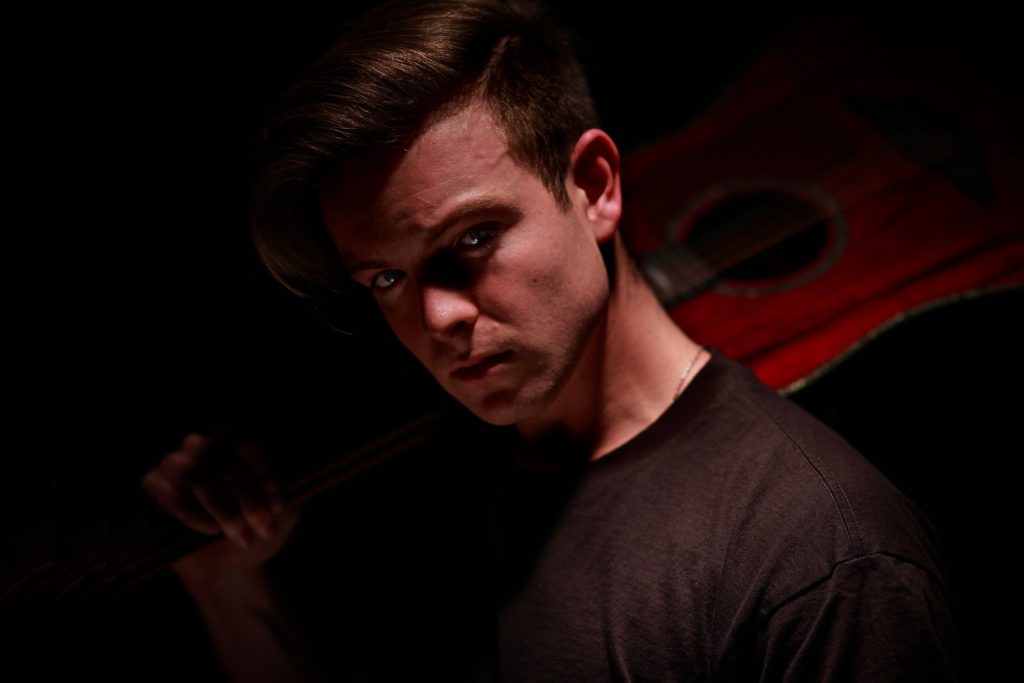 Who are you and where are you from?
Hi my name Filippo Gabella, known as PipoBeats, I am of Chilean descent and I'm a self-taught multi-instrumentalist musician from Los Angeles California. I started at the tender age of eight-years-old, playing on shoeboxes in lieu of a real drum set and performing at my school talent shows and local events. Today I consider myself a rising pop artist who was a winner on NBC's Songland (United States TV Show)Season 2, the Luis Fonsi episode. Luis Fonsi recorded and released my 'track "Sway" as a result hit the #1 spot on the iTunes Music Chart. I have performed on national and international stages for thousands of viewers around the world while touring and on Asian and Chilean television. Luckily my music has been streamed and played on over 700 college stations and has been featured in various digital and print publications.  
What inspired you to get into music?
I was inspired at a young age (at around 8 years old) by my elementary school friends and family. In fact, I decided what my career was going to be before I started making music. The love of music was ingrained in me through my parents since I was a little kid. So when I was 14 I was thinking about what I wanted to do, I thought, what can I do that I'm good at, that I can love, for the rest of my life? And I kind of had this epiphany, like a slap-in-the-face moment and I decided that I was going to be a music artist!
I can write music it just about every genre, but I prefer to sing and write in English and Spanish Pop. Since I am Chilean (Spanish roots) mixed with American roots, I get the best of both worlds when composing music. Writing music in both languages creates an authentic way of communicating my inner feelings.
What have you done?   
Well I have done many songs and in some way my music has had a positive impact on people lives!
I have received the most amazing e mails from fans telling me how much they have enjoyed a particular song and how it has impacted them. If I can inspire a person with my music and make their life a little better then I've done my job!
Many of the songs I have released have been a success in their own way; however, the most successful song I have released it would have to be "SWAY". The song "SWAY released by Luis Fonsi went to #1 on I tunes within the United States. Wow! Talk about an awesome experience!
What are you like live?
I love to do live shows! I feel energized and excited when doing live performances. I enjoy connecting with the audience in giving them an opportunity to dance and sing with me on stage. There is no better feeling when you see the audience excited about your music. I am very thankful that I'm able to perform and connect with people. Who knows I may see you at one of my next show.
What makes you different?
I think what makes me different is my music! I write music from the heart with honest lyrics and variety of amazing sounds. As a person, I am very genuine, transparent, fun and positive! I'm simply me! I am not trying to be somebody else or pretending to be something that I'm not. I believe if you are true to yourself then everything else comes easy in life!
Physical vs. Downloading vs. Streaming…How do you listen to music?
Well I'll listen to music via Apple, Spotify, local radio station, YouTube, CD and occasionally a vinyl record. There is nothing better listening to a full CD album while taking a road trip!
What have you been listening to?
Wow great question! I listen to a wide range of music. For example, I grew up listening to all sorts of albums. At a young age when my Dad would drive us to school every day we would listen to his playlist which included; Brian Adams, Bad Company, Michael Jackson, Aerosmith, Earth Wind and Fire, America, Boston, The Gap Band, Maroon 5, etc. When my Mom would pick up us from school we would listen to Paul Simon, James Taylor and Marvyn Gaye . And in school with my friends I would listen to Drake, JBalvin, among others. Today I continue to listen to that same music including some country.
What are your aspirations for the future?
Well, I've never had a plan "B". The minute you have a plan "B" you set yourself up to fail on your plan "A".  I've always wanted to do music and my future goals remain the same.  In fact, I will continue to write music but my goal is to become the greatest in my field. If you think about the field of basketball, there are the greats like Kobe, when you think about baseball there's the Alex Rodriguez  or Lionel Messi in soccer. When you think about the field of Pop music, you think of Michael Jackson. When you think of Rap, you think of Tupac and Biggie. I want to have that recognition for my field, which is Latino-Pop genre.  And yes I'm always planning on collaborations! I learn so much from doing collaborations with other artist. If my dreams could come true I would love to collaborate with some of  the producer from Song Land; like Esther Dean and for sure other artist like Luis Fonsi, Justin Bieber, John Mayer , Becky G,  Bruno Mars and many more. 
Questions answered by: PipoBeats…