AAA Music Approved: cameron lane
aaamusic | On 28, Feb 2021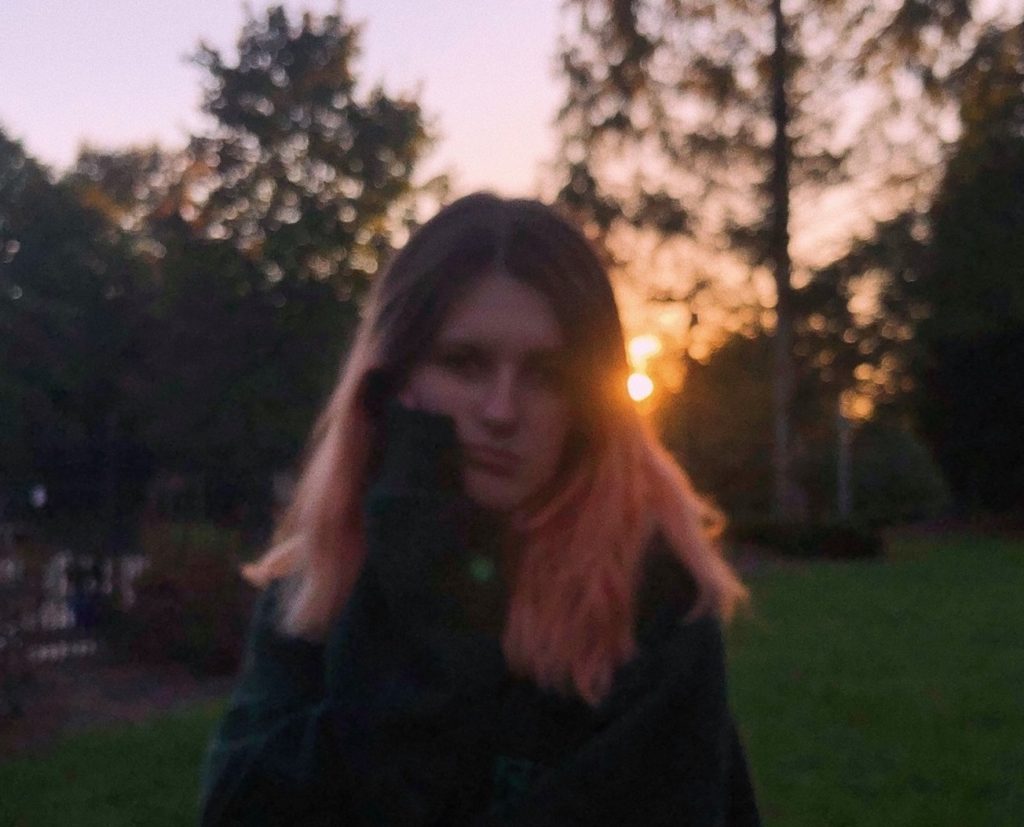 Who are you and where are you from?
I'm cameron lane, and I'm a 17-year-old indie singer/songwriter/producer from Jamestown, NC! I've been writing my own stuff since I was 8, and I started teaching myself how to produce when I was 13. Through high school I've been studying music production at Weaver Academy, and I just recently started releasing my stuff independently on streaming services!
What inspired you to get into music?
Music has always been a huge part of my life. When I was younger, the radio would always be on in my parents' cars and so that early exposure really got me into it. When I was old enough to start picking what I listened to, I gravitated first towards sugary pop stuff, but then got super into pop rock/punk (think the emo trinity of the early 2010s). You can definitely hear that influence in my stuff haha, kind of following a similar progression, where my first couple releases were very pop leaning, and the stuff I'm getting ready to release is more rock-y. Lately I've been listening all over the place, but I think I really found my sweet spot in writing pop rock stuff– it feels really natural to me.
What have you done?
So far I've released six singles independently, all of which I wrote alone in my bedroom. I'm super proud of my most recent single, a stripped back version of my song Grayson. This was my first release that I produced entirely by myself, and the response to it has been awesome! I'm also so, so proud of my upcoming EP, and I can't wait for people to hear it this summer.
What are you like live?
Unfortunately I haven't been able to do a lot of live stuff yet! It's always been a dream of mine to perform my stuff with a band, and I hope I'll be able to do that at some point in college. My gigs so far have mostly been just me and my uke at local places, but I can't wait to start branching out and doing bigger stuff. COVID has also not been helpful for this at all haha!
What makes you different?
This is a tough question because, in my mind, I'm just an amalgamation of everyone I look up to and everything I listen to! I think overall I'm unique in that my stuff is really handmade– every song is literally a piece of myself, especially since I write it all solo and nowadays I've been producing that way too. COVID really forced that growth to happen because I couldn't see people! I am excited to start collaborating again, but especially in the case of my EP, every song is a snapshot of moments in my life. I hope people will be able to find comfort in my stories and memories and the world I've created for them.
Physical vs Downloading vs Streaming…How do you listen to music?
I'm a streaming fiend!!! I absolutely love having physical copies of stuff I love to listen to, especially records, but for me I most frequently listen to stuff on Spotify when I'm driving. It really sucks because I know deep down the artists I'm listening to aren't getting paid nearly enough per stream, and as an artist myself I've experienced that firsthand! Streaming is undoubtedly the future of music and I hope that as it becomes bigger and bigger, artists and songwriters and producers continue to demand fair compensation. Hopefully someone out there will listen.
What have you been listening to?
Rina Sawayama is my newest obsession. Ever since listening to her album nothing except her stuff can satisfy my ears anymore! However some of my other favorites right now are for sure Samia, Annika Bennett, Claud, Annie DiRusso, and Maude Latour.
What are your aspirations for the future?
I tend to focus way too much on the future but I'm so incredibly excited for what's coming next! In the near near future, I'm going to start releasing singles off of my EP and have the whole thing out in July. I seriously can't wait for people to hear what I've been spending the past year working on! I'm also super excited to continue studying music in college. I just committed to Berklee College of Music and I hope to major in songwriting once I'm there! Overall I just want to keep releasing and building an audience and hopefully be able to do this for the rest of my life. Fingers crossed…
Questions answered by: cameron lane…