AAA Music Approved: Fidan Aliva
aaamusic | On 07, Mar 2021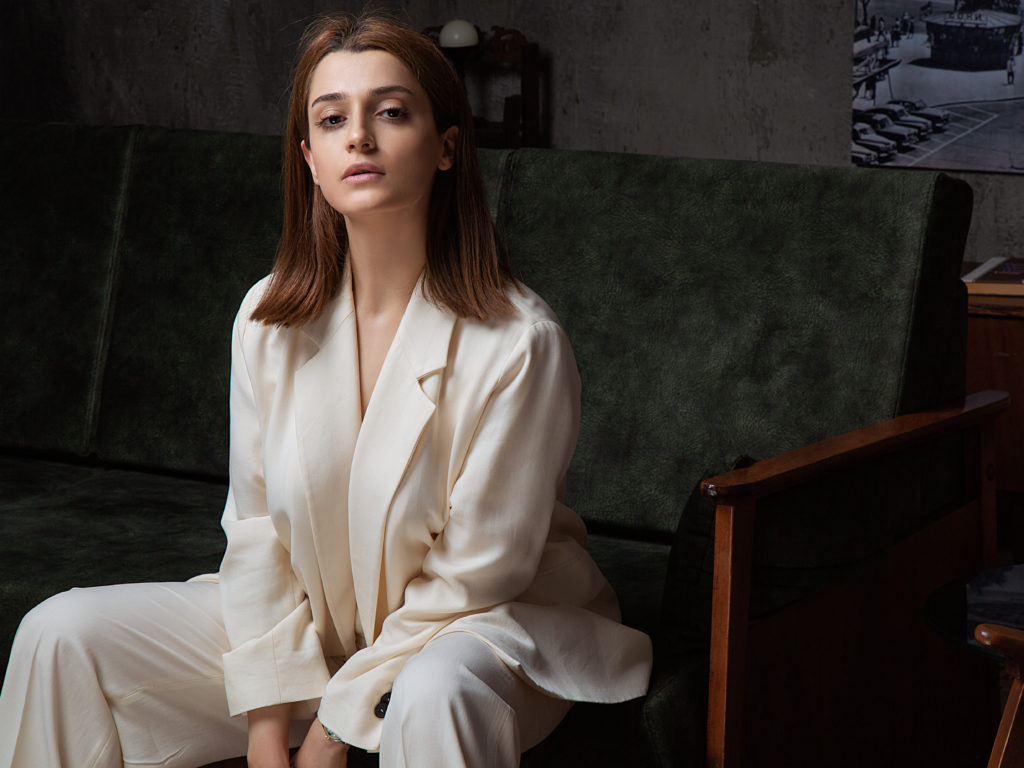 Who are you and where are you from?
With a stage name Fidan Aliva, I am an independent artist, songwriter/producer and CEO of my own music production and artist services label "3 Pro Group" since 2017. Originally from Baku (Azerbaijan), I moved to Vienna at the age of eighteen. Basically, Austria had a huge impact on how I formed and who I became in terms of my personality and my musicianship and career as a producer. I have moved to Istanbul last year but my occupation has no borders and I spent time traveling back and forth for various music projects. Especially in UK. 
What inspired you to get into music?
I was first inspired by Ennio Morricone's composition called "Le Vent, Le Cri" at the age of 7. Ennio Morricone sparked an interest in me in orchestration specifically and I was dreaming of becoming a film composer. I attended and graduated from a local school of violin. However, I made the saddest decision I have ever made in my life to quit music after the graduation and discontinued my music education abroad (I was about to apply for one of the high colleges for violin in London) because I was insulted by my Master (Conductor) in front of the audience during my solo performance with a symphonic orchestra for an imperfect performance. At that time, I lacked a stamina to overcome it but I returned to music activities and violin after twelve years regardless all what happened to me as a child. I learned how to produce music, continued studying the theory of orchestration and became a music producer and songwriter for other artists. Thanks for the theoretical knowledge and practise I obtained in Webster University Vienna and SAE (Austria) for audio engineering and sound production.
Today, I am specifically noticed for my orchestration of strings and classical approach to a modern music. I combine electronic sound with a touch of classical, cinematic and dark themes. I am mostly inspired by Hans Zimmer, Zbigniew Preisner and Johann Johannsson when it comes to classical music, specifically film scoring. I listen a lot to classical music and that is where I get my orchestration inspiration from. I keep listening, analysing and coming up with my own formula. Then, I apply it to my modern Electronic (Ambient/Chill), Alternative songs where the "orchestra" is the all-time priority in 80% of my arrangements.
What have you done?
I had practised music and production as a music producer and songwriter for various local and international artists for 5 years until I have realised that I am hitting the stage of forming my own style and unique approach to modern music. As a result, I launched my independent artist career with my debut EP Album "Molecule90" in August 2020. The album was recorded and produced partially in London, Vienna and Baku and within a short period of time attracted several popular international blogs, influencers, online magazines, radio stations (EU and America) at a zero-cost promotion. Most of my listeners are from UK and then comes Chicago (according to statistics from the streaming platforms). That's what I was aiming for because my music taste is highly influenced by British and American artists. I am proud of my notable achievements within such a short period of time. I even managed to hit #1 in one of the online UK charts, got tens of spins in local UK radios. Also, I have signed two contracts with UK licensing companies to use one of my songs from the album.
What are you like live?
My most "ambitious" live tour is planned for 2021 (it was postponed due to covid-19 travel and other pandemic restrictions) in London, Moscow. I keep receiving live performance requests for these two cities mainly. This will be my first "serious" series of live performances because before that I was randomly performing live in Vienna in local venues and I was not as professional at it as I am now, to be honest. I have become more professional as a producer and artist since then. Nevertheless, as I mentioned earlier, I kept taking part in big international events and music festivals (Grand Prix F1, ZHARA Music Festival, New Wave Sochi), where I gained a lot of practical experience and advanced my skills as music and sound producer. 
What makes you different?
I have a unique sound. That's what I am fastidious about, together with my team, when it comes to the sound. Along with my music, I aim to have a unique, my own-type sounding too. As a result, my songs and music have a very smooth, chilled vibes that will not overload you but will make you feel calm and relaxed. To me, music should not "stress" you mentally, as for example EDM, or Club- type music do. My music is more about listening to it if you want to feel chilled and listen to a stress-relieving music with philosophical topics. A real music must have a message to deliver and touch the depths of your soul. That's what attracts my listeners to my music, I do believe.
Physical vs Downloading vs Streaming…How do you listen to music?
I am an absolute Apple Music lover because Spotify still has some territorial restrictions, unfortunately, and therefore, you can't access it anytime and anywhere. I can serve and discover different music within just seconds – this is way too cool for me in comparison to CDs and vinyl. There are many vinyl lovers too but I am definitely not one of them. I like accessing music on-the-go.
What have you been listening to?
My all-the-time favourites are Björk, Bonobo, RyX, Ólafur Arnalds, Pablo Nouvelle. My recent discovery is Vincent Fenton (FKJ – French Kiwi Juice), which I loved a lot for its atmosphere and a unique on-stage performance and Spearfischer for his breathtaking strings scorings and his sound.
What are your aspirations for the future?
I might be signing a contract with a Chicago label soon (I am still considering the offer). I want to grow internationally, perform live as much as I can to spread my music worldwide. I want to collaborate with my favourite artists, expand my label with new artists and talents. I planned to release 7 singles and 2 albums this year. Also, there will be lots of collaborations with popular Turkish and Russian artists this year as I keep writing songs and doing production for artists too. I am also seeking chances to score for films and ads. Netflix is what I am mostly aiming at. 
Questions answered by: Fidan Aliva…