4 Important Things That Make An Event Unforgettable
aaamusic | On 04, Sep 2021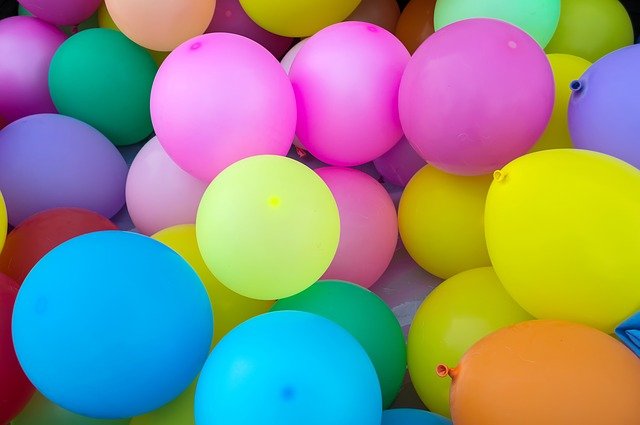 Events don't happen without someone organizing them and making the necessary arrangements to make them a success. This includes everything from booking venues, catering, entertainment, and more. But all of these parts can come together beautifully with the right ideas and creativity-here are four important things that make an event unforgettable!
1. The right location
A venue is a location where your event will take place. It's often where you'll spend most of your budget, so spend your time thinking about where you want everything to be. Will you be inviting people to a restaurant? That means your guests will need easy access and parking, as well as the option of enjoying their meal elsewhere. If there isn't an interesting location nearby or room for everyone's cars, then either rethink or relocate. For example, do you want a formal, upscale venue for an engagement party? Or are you more interested in renting a spacious warehouse for a large and loud family reunion? The next decision is what type of event space to get: an outdoor space that's big and cheap to rent, or a smaller space where people can walk around and enjoy themselves more? Keep all of these things in mind when choosing the right venue for your event.
2. Lighting and decor
Some people may not know that lighting and décor can also help create a more unforgettable event. Lighting and décor can set the mood for an event, it's one of the things that can make a huge difference between success and failure since it can give your guests something great to remember about the evening. If you want to create a special atmosphere, these two things can help you do that. Choosing adequate lighting and décor for your next event can transform an average venue into something stunning and out of the ordinary. Décor is usually the first thing that your guests look at when they visit a venue, which means you need to make it stand out with interesting pieces or arrangements. You don't want to do anything too traditional (unless traditional is what you are going for), but you should keep in mind what kind of event you're hosting and book accordingly. It's important to hire professionals for most of these services because they know what will work best for your budget and event type.
3. The right entertainment
Entertainment is a must at any event. Live music, live performers, and specialty acts are great at keeping your guests entertained. Several reputable entertainment companies can even provide singers, dancers, musical performance artists, illusionists, comedians, jugglers – you name it! No matter what type of event you're hosting or when in the year it is held, there's almost certainly an appropriate form of fun activities for your guests. People love seeing bands, DJs, or comedians perform live and it can make any event memorable, the real question is to make the correct choice based on your preference and the preference of your guests. The best part about live entertainment is that you can book it well in advance, so there are no last-minute surprises or disappointments. Skilled live performers include a lot of movement and audience participation to create a fun and entertaining atmosphere for everyone.
4. The perfect catering
The perfect catering is when the food matches the event perfectly. You can't just pick any catering company and expect them to produce amazing food that will please everyone at your event. That's why you need to take some time thinking about the kind of food you want, who you want responsible for preparing it, and how much it will cost. You might even want to keep in mind other factors like whether or not your guests have any special dietary considerations to make sure they get exactly what they need! You need to think about what kind of event you're having and pick a catering service that specializes in the type of food that fits your needs. If you're having an Italian wedding reception, for example, look for a company with great reviews and experience serving Italian foods at events. Catering companies need to know how many people are coming, what type of food they want, whether anyone has any allergies, and other important information.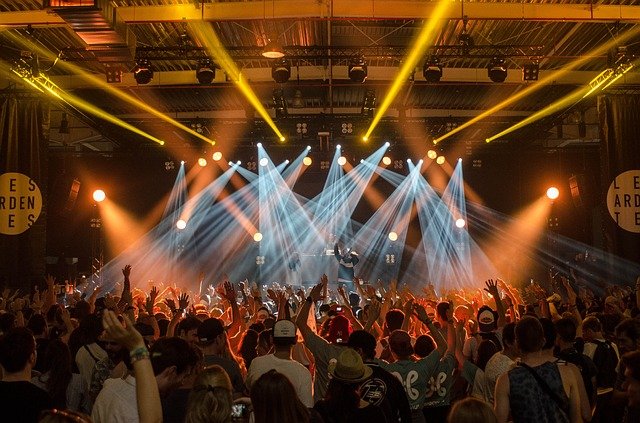 When it comes to making any event unforgettable, there are four key factors that can make the difference between an average event and a great one. The right entertainment is important because you need something for your guests to enjoy while they're at the party. Catering is also crucial-you want food that suits what type of event you're hosting or when in the year it's happening so people can get exactly what they want! Lighting and decor will transform anything into a work of art, which means these two things should be considered before booking anything else. And finally, picking the perfect location is essential if you want everything to come together beautifully without too many last-minute surprises. These four ideas should help give you some insight on how to create unforgettable events with minimal stress.