AAA Music Approved: Natalie Grace
aaamusic | On 04, Sep 2021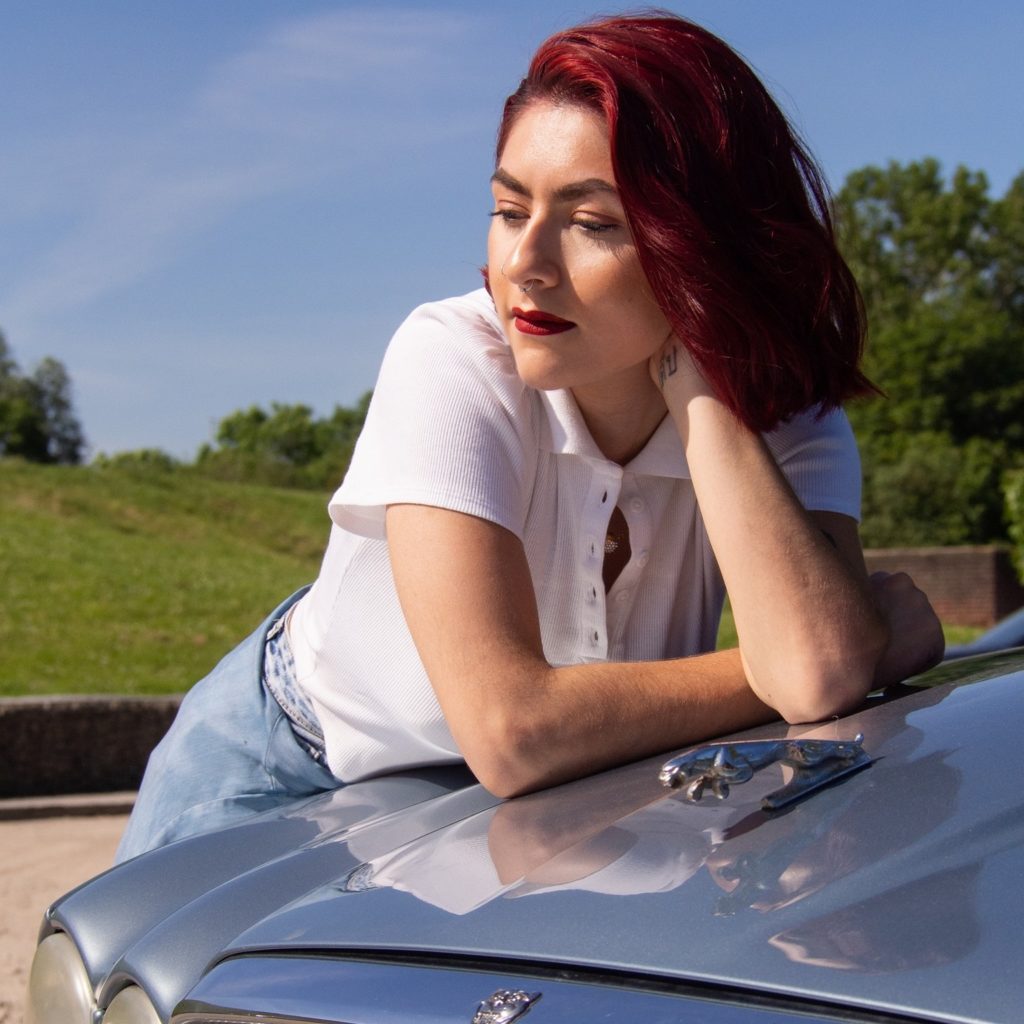 Who are you and where are you from?
My name is Natalie Grace and I'm a London born singer, songwriter and performer, with Cypriot Heritage. My career stemmed from me singing in a school competition as a fragile little 8 year old. From then on I realised that singing was something I really loved to do, ALL THE TIME! It very quickly went from being a hobby to something that would be my ideal career choice in a perfect world, which I didn't think was actually attainable until a few years ago. It was merely a fantasy for me until I got to the age where I had to start thinking very seriously about career options and what I could achieve realistically. 
What inspired you to get into music?
Although I'd been gigging from the age of 15 as a backing vocalist with 80s band Modern Romance, I found it hard to believe that I could ever be the frontwoman, performing my own gigs with my own band and songs. But fast forward all these years later, and I have my own band who've helped me grow, learn and believe in myself, and who I can't wait to start gigging with again after not seeing them for so long. My music is inspired by the headspace that I'm in and my feelings. Plain and simple. If I feel something, be it happy, sad, anxious, uncertain, I'll channel it into my music and use songwriting as a form of therapy and cathartic release. Lyrically, I would say that I take inspiration from those whose lyrics are less generic and carry more weight and depth, such as Demi Lovato, Billie Eilish and some 80s artists whose music has real soul to it. 
What have you done?
I have released 2 singles, both during the pandemic, so it's been a strange but rewarding experience. My single 'Ask You One Thing' was inspired by am ex partner of mine who I wrote around 32 songs about in total from the time we got together to well after the relationship ended. I wrote it during lockdown on a day where I found out that they were in a new relationship with someone who I had felt threatened by whilst we were together. I had a lot of feelings bubbling up that I had to immediately release so I did just that in the best way that I know how, and put it into a song. My second single 'Go For Gold' is about a friendship that has hints of a rivalry to it, as we both were on the same career path and going after the same goals, but I would always come second to them. 
What are you like live?
I've not had a chance to do many live gigs as Natalie Grace, as I only put my band together shortly before the beginning of COVID, however I've been gigging with Modern Romance since the age of 15 and have loved the experience. I've met so many cool people in the industry, and performed in front of hundreds of thousands of people which is insane to me. We've played on the same lineup as Jocelyn Brown, Soul ll Soul and Five Star. 
What makes you different?
I'm inspired by so many genres and artists, so each song kind of takes on it's own sub-genre or amalgamation of feels. I would say that musically, my songs tend to fall within the pop genre, with some jazz and soul influences mixed in, and vocally I'm definitely more on the old school 90s-00s r'n'b side and 80s soul, as I learned a lot of what I can do from artists such as Jojo, Mariah Carey, Jocelyn Brown and Aretha Franklin. I am also very explicitly honest in my lyric writing, whether it makes people uncomfortable or not, because I like to just write exactly what i feel without sugarcoating anything, which I think is quite rare in the industry as people tend to cover things with metaphors etc. I think I have quite a distinctive look with my bright red hair and ever-changing fashion choices, some of which can be quite out there.
Physical vs Downloading vs Streaming…How do you listen to music?
I personally use a mixture of physical and digital music, but predominantly physical for the convenience of it, although I do disagree with the whole issue of how artists are paid for streaming but sadly it is the easiest way to gain exposure nowadays. I'd love to invest in a vinyl player one day and get all of my favourite albums on vinyl because the quality is just untouchable.
What have you been listening to?
I've been really into Dua Lipa's Future Nostalgia album. It grooves so hard and all the songs are so catchy! Also, Demi Lovato's newest album is incredible. I definitely recommend it! I've also been listening to a lot of Scary Pockets. I love what they do with the songs we all know and love!
What are your aspirations for the future?
2021 is going to be the reveal of what my real and true sound is and will be from here on out. The first two singles were sort of a taste of what I can do whereas this next one is just me through and through. It's also showing a more adult and explicit side of me in terms of content.
Questions answered by: Natalie Grace…