The Different Types of Musical Bands That Can Grace Your Event
aaamusic | On 20, Feb 2022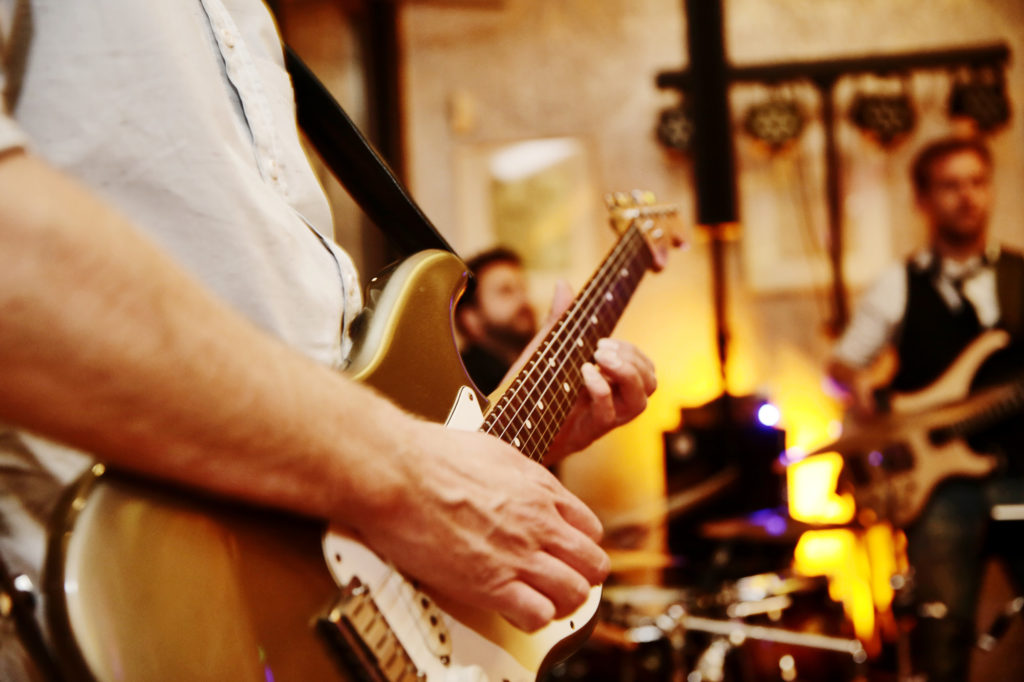 Have you ever noticed how your favorite song coming on the radio can completely transform your mood? This isn't just a figment of your imagination. Studies have found that music can help to reduce anxiety, boost happiness, and lift your mood.
When you're planning a party or an event, it's easy to get carried away thinking about the table cloths, the flowers, and the food and drinks. However, one of the most important elements that will determine whether your guests have a good time is the music. The music creates a sound environment that impacts everyone collectively, contributing greatly to the feel of the event.l
Sure, you can have your iPhone hooked up to some speakers play a playlist at your event. However, hiring live musical bands can really take your event from zero to one hundred fast.
Are you determined to create the perfect atmosphere at your next event? If so, stick with us while we explore your different options for live music bands.
Tribute Bands
If you're looking for a healthy dose of nostalgia for your party or event, consider hiring a tribute band. Tribute bands exist to recreate the feeling of seeing some of the world's most famous acts, whether contemporary or from the past. This can be perfect for wedding receptions, themed parties, corporate fun days, and more.
Function and Party Bands
This is one of the best types of musical bands if you're looking for live band entertainment. These are incredibly versatile live bands that are professional entertainers, with a huge repertoire of songs from different decades and genres under their belt.
If you're looking for a cover band that can do a little bit of everything, this is probably your best choice! This is a great option for private parties, wedding receptions, family celebrations, and more.
Jazz Bands
If you want to create a laid-back, smooth vibe at your get-together, a jazz band might be the perfect choice. This is a great type of music for events where people are more interactive with each other rather than bouncing around the dance floor. This can be great for outdoor receptions, corporate presentations, wedding receptions, and more.
Swing Bands
Swing bands and rat pack bands are ideal if you want to create a classy, old-timey vibe. Capturing the atmosphere of the 40s and 50s, this is great for elegant events and any crowd that appreciates post-war music.
Big Band
If you're looking for a high-impact band, consider a big band or jazz orchestra. Combining woodwind, brass, drum, vocalists, and brass, these bands create a nostalgic, full, vibrant sound. This is ideal for high-energy events like weddings, corporate events, retro parties, and more.
Rock n Roll Bands
Rock has been a truly evolving genre over the decades. This means that hiring a rock band can mean a lot of different things these days. Whether you go for a heavy rock, pop rock, glam rock, indie rock, or some other kind of rock band, this is a great way to get people out on the dance floor.
Follow this link to find local bands for hire.
RnB, Soul, and Motown Bands
It's hard to beat soul and motown bands when it comes to pleasing a crowd. These bands play much loved songs by some of the biggest stars of the 20th century. This can be great for wedding parties, nostalgic parties, cub and societies socials, themed nights, and so much more.
Acoustic Band
Sometimes you want the music at your event to be more laid-back and authentic. If that's the case, consider hiring an acoustic live band. This can offer a relaxing, soothing atmosphere without being as overwhelming as rock and roll bands.
Country and Western Band
Are you catering to a crowd of country music lovers? Then a country and western band might be the perfect choice for your next event. Country and western bands can sing more contemporary music or the classics by Johnny Cash, Dolly Parton, Garth Brooks, and more.
Traditional Barn Dance Bands
Are you looking for more traditional music for your event? If so, consider hiring a Ceilidh or barn dance band. These live bands play a mix of English, Scottish, and Irish folk music.
Reggae Bands
Is there any music in the world that is fundamentally more upbeat and positive than reggae music? No, we didn't think so.
If you want to create laid-back and happy vibes at your next event, consider hiring a reggae band to play live music. This is perfect for a birthday celebration, wedding, or outdoor summer event.
String Quartet
Are you looking to create a low-key, elegant, and sophisticated feel when you throw your event? A string quartet is an ultimate choice when it comes to high-class live music. Whether for a wedding, corporate event, or party, this type of music can create the perfect setting for your next event.
Which Type of Musical Band Will You Have at Your Next Event?
As you can see, the world is your oyster when it comes to live bands you can hire for events. Whether you want something classy and sophisticated or fun and laid-back, your musical selection can have a huge impact on the vibe of your party, get-together, or wedding. If you want to create the best event possible, you will want to make sure your choice of live band isn't just an afterthought!
Did you find this article about the types of musical bands interesting? If so, be sure to check out the rest of our blog!