Best Priced Brisbane Bands
aaamusic | On 02, Aug 2022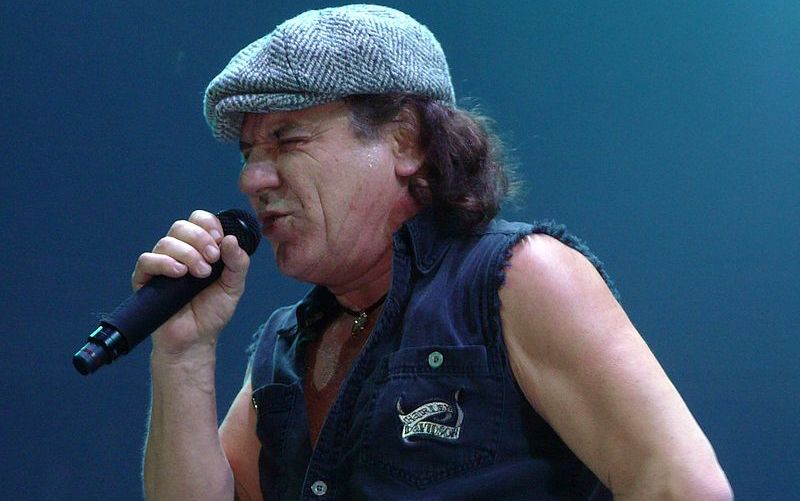 Australia may not have as many musical exports as say the UK or the US, but when they do they do it big.
There have been some fantastic bands coming out of Australia through the years. Crowded House, Inxs, and Midnight Oil spring to mind. There have also been classic hits such as Men at Work's Down Under, but no band can match the heights of the biggest band to ever come out of Oz; AC/DC.
In any list of top ten Australian bands, AC/DC would be at number one. They have one of the top 3 selling albums of all time too. Back in Black has sold 50 million copies across the world since it was released in 1980. The band has also sold a further 150 million copies of their other albums.
Live music is highly popular across the various towns, cities, states, and territories of Australia, and Brisbane is no different.
Does Brisbane have a strong music scene?
Brisbane has a population of 2.2 million, making it the third largest city in Australia. Not surprisingly then it has a vibrant live music scene encompassing many different genres and venues.
One of Australia's most beloved bands; Powderfinger, came out of Brisbane, so you may imagine they helped to inspire many other local musicians. Many of them host musical events or own venues that are regularly used for live gigs.
Venues across Brisbane include the Powerhouse, The Foundry, and The Triffid. And there are many festivals and gigs with both local musicians and bands from further afield.
One area that is flourishing in Brisbane is private events bands. These are bands that will be found on the local circuit but can be booked for private events too such as parties or weddings.
Can you hire a band in Brisbane for your own private event?
Many parties can be given a real lift by using a professional DJ, but a live band can sometimes elevate a party further. Getting into the music business can be extremely tough so it is perhaps no real surprise that many bands will also provide entertainment at private events.
This is a way to gain more experience performing live while getting a bigger reputation locally. With the wide music scene in the city, Brisbane Bands are available for almost any type of private event.
These will typically include weddings, corporate events, parties of all descriptions, or music festivals. There are certainly enough bands in Brisbane to be able to put together a complete weekend music festival of established and up-and-coming talent.
What type of music do Brisbane bands play?
With such a population, you would expect the musical genres to be wide and varied. Typically, Australian music covers many areas including hip-hop, ska, punk rock, metal, pop, alternative, folk, and grunge. Pretty much any genre you can think of will have been performed and recorded in Oz at some point.
Just to prove a point that Australia can provide music in any genre, hip-hop trio the Hilltop Hoods have sold out their Brisbane shows in 2022. Brisbane has many different types of musical bands that can grace your event.
If you were hosting your own festival-type event then you would probably be looking for original material to be performed. But, for corporate events, weddings, and parties you should expect bands to cover classic staples and modern hits.
The crowd will largely expect recognisable numbers to be played so a playlist may include Katy Perry, John Legend, Men at Work (of course), Joe Cocker, Billy Joel, and Marvin Gaye.
How much should you expect to pay to hire a band in Brisbane?
It is not uncommon to hear of sheiks and billionaires using their wealth to hire famous chart bands. Fortunately, hiring a band can be done on a smaller budget than that of an oligarch.
The cost of hiring a band in Brisbane will depend on the number of musicians involved. With bands ranging from duos to 10-piece groups, the price will vary. The event itself may also be reflected in the price.
However, the average cost for a wedding band would be somewhere in the region of $2,000 to $3,000. Finding the best-priced bands may take a little searching on the internet gathering quotes. Don't forget to listen to some live recordings of your band before booking too.
Summary
The Brisbane music scene would make a fertile hunting ground for creating a private event or a festival. Of course, you need to understand festival etiquette, and how to plan such an event. But, hiring a private band for a smaller event is very easy to arrange.
Brisbanites are blessed with world-class musicians touring their city regularly, but they can also find local talent in pubs and clubs with ease. Many music venues cater to bands just trying to find their feet as well as more experienced musicians.
If you need to hire a band yourself, you could do worse than heading to local music venues. Though, a quick search on the net will bring up many options without leaving your armchair.