All There Is To Know About Alice Coltrane
aaamusic | On 24, Sep 2022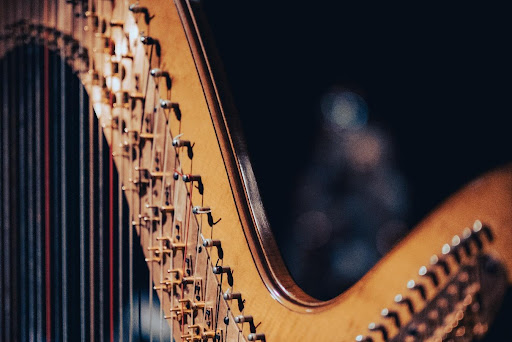 If you asked 60 years ago, they would have told you that she was the wife of John Coltrane, but after her husband died, she turned into much more. She was part of his band, and only a few years later she developed to become one of the greatest artists in the world, but only after deepening her relationship with one of the most famous gurus in all Eastern culture, Swami Satchidananda. Her radical change of life allowed her to create what some call a sudden change of direction, but also the greatest way to launch her new career as a musician, the record "A Monastic Trio", with songs marked by the use of the harp, a musical instrument not really common in the US at the time.
With songs like "Lovely Sky Boat", she showed the world what her music was all about as a part of her first album, recorded back in 1968. After that, in only 9 years, she managed to release 13 full musical albums, moving away from jazz and all her formation during her life with John Coltrane, to a more "mystical" side of life, recording mainly songs that spoke to the "soul", more in context with her new spiritual life.
She also began experimenting with music that was more eastern in nature than her own, owing to the Swami's influence in her life.Eventually, she moved from a more standard and "typical" set of bands to a more orchestral way of creating music, with albums like Universal Consciousness, showing her full new potential, as well as what most critics call her "breakthrough" album, called "Journey in Satchidananda", with very popular songs like the one that gives name to the album, as well as Shiva-Loka, Stopover Bombay, and a brief return to jazz in "Something About John Coltrane", as a great remembrance of her lover and musical mentor.
What was her spice?
Most of the experts in her life point out the use of the harp as one of the main differences between classical jazz and hers, since there had never been another example that used instruments like the double bass, piano, and most of the elements of jazz, with an instrument more related to classical music or even European Celtic songs.
It's without a doubt, a great example of a good mixture between something exotic (in particular to the US in those times), with a breakthrough culture like Indian, and a bit of the spirit that created some of the best "liberation" expressions throughout the United States and concluded with numerous swamis in the country, as well as one of the most important concerts in the world: Woodstock.
Even though what one could call "spiritual jazz" wasn't actually a new thing, without a doubt her soul harp was what really changed her musical style from a pianist and organist to one of the most renowned harp players in the world. It took a crowd hungry for new music and sound effects like what she had to offer, something that helped them connect more with themselves in a decade that was clearly marked by self-exploration and the abuse of whatever drug they could find.
Transcendence, from mind and soul
By the mid 1970s, she had become one of the most influential musicians in soul and spiritual jazz, creating some of the genre's best pieces, but it wasn't until her 1977 album Transcendence that her music truly sored through the air, crowning her as one of the world's best musicians. It's a celebration of life, but at the same time it offers some contemplative segments, to finally close with her cosmic phase, in what is called by many as her "perfect album".
For some of her fans, it's a great mixture between some sort of gospel music and meditational instrumental bits that would create the perfect environment not only for opening the mind, but also to getting more in touch with the spirit. Inspired by her trips to India, as well as her deepening connection with the swami and their culture, this album is also the result of her role as a swamini and her task of converting Indian hymns to a more western acceptance.
After that, her life as a public musician started to fade, to become part of the creators of the Vedantic Center of California, known by that time as Turiyasangitananda, which roughly translates to "the Transcendental Lord's highest song of Bliss". She spent most of those 20 years singing in religious ceremonies and creating songs more related to chants and a sort of Hindu gospel than her original cosmic and spiritual jazz.
Still, with her harp in hand, or many times her organ, she returned to her passion back in the 90's, particularly with songs that had more relation to her ongoing life in the Hindu community and that kind of music rather than the dying jazz. Eventually, she came back on stage, close to her death back in 2007. She now rests close to the love of her life, John Coltrane, in Pinelawn Memorial Park, New York.