Frightened Rabbit – Living In Colour
aaamusic | On 12, Jun 2010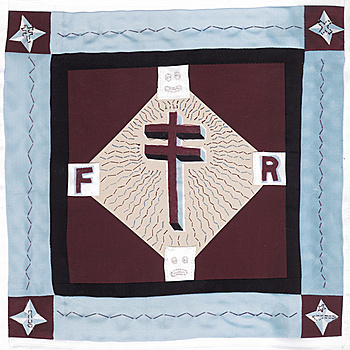 Hooky from the start, Frightened Rabbit purvey a shoegaze-influenced take on the recent indie Britpop phenomenon with a whimsical tone reminiscent of a poppier Biffy Clyro (possibly with some of The Killers thrown in) broadcast from a dreamworld.
There's something determinedly anthemic about 'Living In Colour', a marching call to the kids with guitars and worshipful regard of The Maccabees as the drums stamp out the beat to a pretty little guitar line trimmed with piano notes and a glockenspiel. As the song progresses, it quite literally develops all the bells and whistles with interweaving guitars and keys with a string section and a euphoric, emotional bridge.
The chorus is frequent and purpose-built to fill arenas and stadiums of fans with sound, and if they keep producing accessible songs such as this, that is what I expect of them.
The alternate version is a more muted dance-orientated mix, opening with the chorus, and blending electro keyboards with a shimmering clean guitar line, and the clean vocals allows a chance for the listener to hear the lyrics which, while indistinct and veering into poetic non sequitur, are catchy as anything. This version also favours a gentle hi-hat over the heavy 4/4 drums, allowing more artistic license over song structure.
Mexico Jimmy is a rejig of the track that electronically plays with the dreamlike echo games hinted at earlier to the expense of cunning folk hints. The use of handclaps and jerky techno sequence loops highlight this as a track aimed directly at club nights and raves.
Three versions of the same track may seem a little excessive, and I feel that an entire album in this vein could easily prove overbearing in its ambitious bombast and slightly repetitive nature.
That said, each variation of 'Living In Colour' is targeted very strongly at certain contexts, showing a band with a good commercial mindset and eyes set directly at radio charts and stadium shows without sacrificing that spark of passion that a band needs to merit such a rise.
Author: Katie H-Helsinki