The Amazing – Wait For A Light To Come
aaamusic | On 14, Jun 2010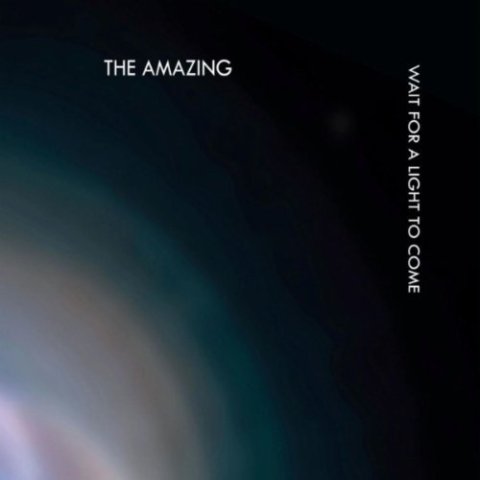 Falling somewhere between folk and rock, Wait For A Light To Come is the follow up to Swedish quartet The Amazing's 2009 self-titled debut album. Only six tracks long, the record is what you would call short and sweet – not a hugely remarkable listen, but an enjoyable one nonetheless.
The album opens with Evil, a charming track that blends a folksy upbeat rhythm with the more melodic aspects of 'traditional' rock 'n' roll. Singer Christoffer Gunrup's calm, laid-back vocals are twinned with lead guitarist Reine Fiske's constant mini jam sessions, the latter of which luckily never overshadow Gunrup's voice at any point on the record. Instead, the two compliment rather than compete with each other – a winning formula.
In the following tracks, the record becomes a bit more introspective, a break from the more relaxed sound of the opening track. This change isn't unwelcome though – musical variety prevents the album from becoming repetitious and allows for more exploration of different styles and sounds. At various points on the record Gunrup is joined by female vocalist Linnea Isaksson; And It Looks Like Today is a duet, filled with harmonies and based very firmly in the folk tradition, while in the almost psychedelic Islands, Isaksson's voice is more a ghostly shadow of Gunrup's.
The mood of the album doesn't pick up much in Head Beaches, by far the most pensive song of the record, as well as one of the best. Gunrup's sad vocals are supported by drawn-out electric strums of the guitar and the vague sound of a piano in the background, culminating in a long melancholic solo from Fiske. The guitarist's talents are perhaps best showcased in the more lively Defect however, a track very much dominated by Fiske's furious, minute-long solo.
Ending with the dreamy title track Wait For A Light To Come, the album might not be groundbreaking, but it definitely isn't boring or predictable. It manages to avoid the monotonous sound records of its genre sometimes fall into by switching things up on practically every track. Likewise, Fiske's ability to keep us interested in his frequent solos shows real skill on his part. Though the album isn't incredibly original, it isn't forgettable either, successfully bridging the gap between rock and folk and resulting in an enjoyably melodic and well-balanced record.
Author: Katharine Sparks