JON BYRNE – Built By Angels
aaamusic | On 07, Apr 2013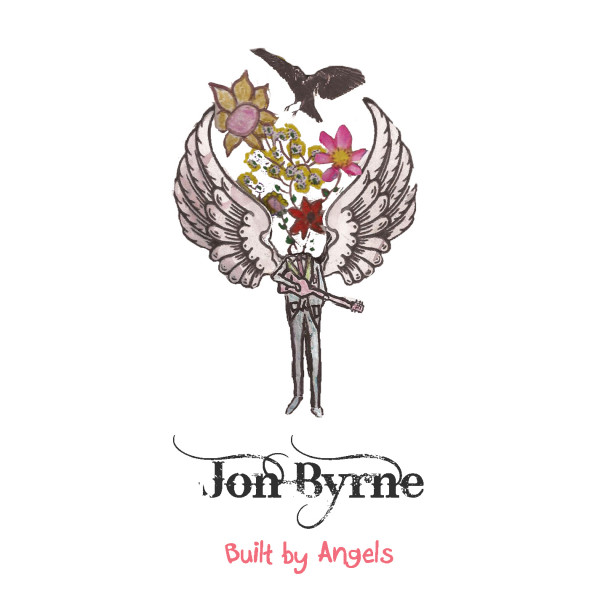 Alternative folk artist Jon Byrne, from Barrow-in-Furness in Cumbria, uses guitar, stomp box, harmonica, bass and drums to support his vocals. He was winner of the Glastonbury Leftfield Best New Artist Award.
His second album Built By Angels was released on Thursday 4th April, 2013 on the Splitting The Atom label. He was helped by fellow local musicians Andy Gardner (guitar, banjo) and Jordan Emms (keyboard, bass).
Suddenly I Was In Love looks at impulse and passion whilst the moving Because Your Love Is gives Jon's insight into marriage. The Bitch + Her Greed is an amusing, honest tale about financial greed and he philosophises about imagination in All In My Mind . The harsh realities of a professional musician's life are uncovered  in Living The Dream and in Hollywood Calling  he reveals the absurdity and image consciousness of celebrity culture.
This poetic, smartly dressed and energetic singer may not have enough strong material in the eyes of some critics, but his songs certainly grow on you. Jon Byrne's rough, croaky voice will not appeal to all, but many of his gutsy rock songs are stimulating and show great insight into human nature at its best and worst. Listen to Jon and hear what he has to say. He's worth listening to.
★★★★★
Anthony Weightman