Pendulum – Video for new single "Witchcraft"
aaamusic | On 30, Jun 2010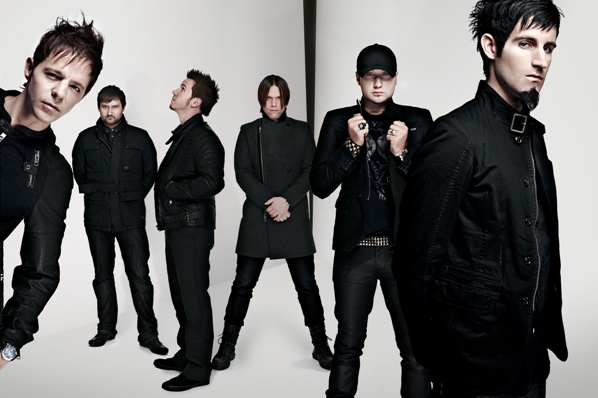 Already one of the defining bands of 2010, Pendulum's summer profile will receive another huge boost with the release of the new single 'Witchcraft' on July 19th on Earstorm / Warner Bros. Records. The single is taken from the band's recently released third album 'Immersion' which went straight to the top of the charts.
Commencing with a stripped back Pendulum sound featuring Rob Swire's vocals set to a simple background of guitar and piano, 'Witchcraft' bursts into life with energising drum 'n' bass beats and a crunching riff.
Pendulum's current success looks set to continue unabated throughout the coming months. The band's live activity this year has already included the completion of their first ever arena tour that was entirely sold-out and featured a landmarkWembley Arena date.
Having already headlined Radio 1's Big Weekend and played RockNess, Pendulum will grace a further diverse range of summer festival shows. In addition to the dates listed below, they will also play further festivals in Europe and Japan:
July
24th – Milton Keynes, National Bowl (special guests to The Prodigy)
30th – London, Victoria Park (special guests to Tiesto)
August
1st – Sonisphere (second on the bill to Iron Maiden)
27th – Leeds Festival, NME / Radio 1 Stage (headliners)
28th – Reading Festival, NME / Radio 1 Stage (headliners)
'Immersion' heralds a glorious evolution in the Pendulum sound. Following the cinematic orchestration of opening track 'Genesis', the album erupts into life with 'Salt in the Wounds' which harks back to the band's underground drum & bass roots. Those roots are echoed through 'Immersion', with 'Crush' bursting with frenetically visceral beats, while the collaboration with The Prodigy's Liam Howlett on 'Immunize' adds an intense industrial undercurrent to its melodic sonic energy.
Despite remaining loyal to their roots, 'Immersion' finds Pendulum embracing a greater sense of eclecticism than ever before. The result of joining forces with Swedish metal kings In Flames on 'Self Vs. Self' is a groundbreaking fusion between drum & bass and metal that recalls the great cross-genre evolution that Public Enemy and Anthrax developed on 'Bring The Noise'. By contrast, 'The Fountain', which features Porcupine Tree leader Steven Wilson, embraces both artists' eagerness to experiment with progressive arrangements and ambient textures.
Watch the video for Witchcraft here:

The remixes of Witchcraft will be:
Rob Swire's Drum-step mix
Chuckie Remix
John B Remix
Netsky Remix