Kitsunetsuki Unveil Debut Single: Listen To It Here!
aaamusic | On 13, Jul 2010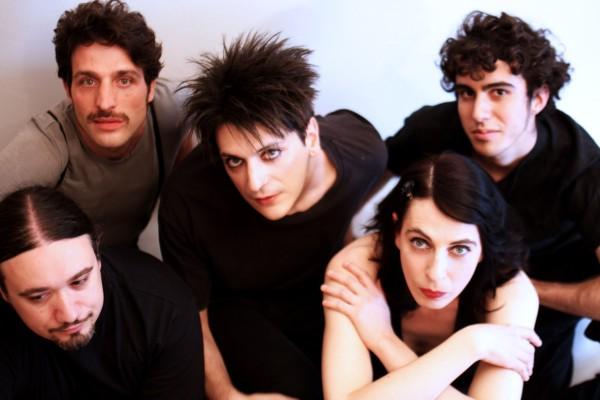 Kitsunetsuki's debut single Doll to Doll is due to hit us with a dark and brooding bang on the 6th of September.  Released digitally on UK label EightK72, Doll to Doll is one of those tracks that smacks you between the eyes with bizarre noises, urgent, dissonant guitars, driving drum rolls and vocals that are sultry yet ferocious at the same time.
The band formed with the name Kitsune a few years ago in Treviso, North East Italy by Silvia Marton (voice), Marco Fontolan (guitar) and Riccardo Gargano (drums). After a run of gigs, demos and tweeks to the line up, the band found their musical direction in a mixture of post punk, pop and Shoegaze. These three musicians formed the core of the band with a mutual appreciation of legendary bands such as The Cure, Sonic Youth, Cocteau Twins, Jesus and The Mary Chain and My Bloody Valentine. Next came Lorenzo Monni (guitar) and Alessandro Pereni (bass) and the line up as we now know it was complete.
They managed to attract the attention of radio stations across Europe, The USA and Australia and gained support slots with established acts such as Ladytron and Cranes. Add signing to UK record label EightK72 and a slight name change to Kitsunetsuki (Japanese for 'the state of being possessed by a fox) and we are pretty much up to date.
The future certainly looks bright with UK shows to be announced and the release of their debut album, Kitsunetsuki is definitely a name to remember.
http://www.myspace.com/kitsunetsuki
Doll To Doll – Kitsunetsuki by Sainted PR