Ibiza Rocks With The Prodigy!
aaamusic | On 15, Jul 2010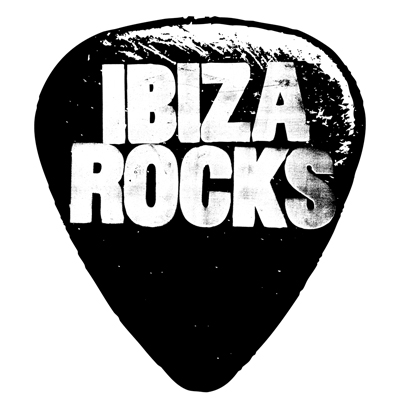 Ibiza Rocks will celebrate five years of groundbreaking live music events on Tuesday 20 July at the Ibiza Rocks Hotel, with a birthday bash that will be the dogs Balearics. Headlined by the original Firestarters The Prodigy, with support from hot newcomers South Central and Ibiza Rocks veteran DJ Rob Da Bank, this unmissable gig will mark a major milestone for Ibiza Rocks – the event responsible for injecting a whole new beat into the Balearics.
Now the stuff of legends, Ibiza Rocks was born back in early 2005 when founder Andy McKay realised Ibiza's music scene was in need of a massive transformation. A true visionary, Andy set about creating a music revolution that would blur the boundaries between rock and dance and subsequently start the social rejuvenation of San Antonio. It was farewell to the tacky foam parties, bad taste booze cruises and bloated VIP areas of Ibiza's past and hello to Ibiza Rocks' series of quality and affordable live music events.  Now Ibiza has an innovative youth brand totally in touch with a tuned-in, hungry, young audience.
It is only fitting then that The Prodigy, the unrivalled pioneers of the electronic dance music scene, will be there to wish Ibiza Rocks, the unrivalled innovators of Ibiza's live music scene, one massive happy birthday. With both parties making their name from mixing up dance and rock and delivering 'Music For the Jilted Generation', this is the perfect Ibiza Rocks 5th Birthday party partnership.  Flaunting their infamous rebel-rousing showmanship and frantic energy, the electro punks will treat the crowd to one of the most mind-blowing performances of the year.
The enviable audience will also revel in the electro sounds of Brighton based duo South Central and a stomping set from Radio 1 DJ and long standing Ibiza Rocks supporter Rob Da Bank. Ibiza Rocks' resident DJs Doorly, Colin Peters and Nicola Bear will ensure the birthday celebrations run well into the night at the official Ibiza Rocks After Party at Es Paradis.
In five short years, Ibiza Rocks has come an incredibly long way. From intimate, open-air gigs with some of the worlds best bands including Arctic Monkeys to the launch of the destination concept Ibiza Rocks Hotel in 2008 with The Enemy and the opening of the all-new Mallorca Rocks Hotel with The Kooks this summer, Ibiza Rocks has a hell of a lot to celebrate next week. Happy Birthday indeed!


At the Ibiza Rocks Hotel:



20 July             5th Birthday party with THE PRODIGY / South Central / DJ Rob Da Bank
27 July             Dizzee Rascal
03 Aug            Chase & Status / Tinie Tempah
10 Aug            The Kooks / Frightened Rabbit/ Propaganda DJ's
17 Aug            LCD Soundsystem
24 Aug            Florence and the Machine / The Drums / DJ Kissy Sell Out
31 Aug            Kele / Delphic
07 Sept            Pendulum
14 Sept           Closing Party with very special guests
Resident DJ's Doorly, Colin Peters and Nicola Bear
Mallorca Rocks Line Up:

19 July             The Courteeners / Sound of Guns
26 July             Dizzee Rascal
06 Sept            Closing Party with Pendulum
Tickets available now at www.ibizarocks.com
Ibiza Rocks presents Reclaim the Dancefloor:
2 x CDs
Mixed by Doorly
Released on June 28th
CD1 upfront Reclaim mix, CD2 5 years of Ibiza Rocks classics featuring Kasabian, Florence & The Machine, Bloc Party and MGMT.
Watch out for two MTV Ibiza Rocks TV specials running Friday 13 August and Friday 3 September 2010