The Whiskey Priest release their new album Wave and Cloud on 23rd August
aaamusic | On 21, Jul 2010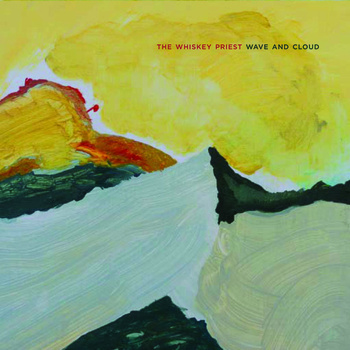 It's probably fairly unusual that a record label can, with any real level of honesty at least, suggest that they're about to release a truly 'classsic' album – one that could actually affect its audience to the point where it deserves the tag 'life-changing' – but we have that record: Wave and Cloud by The Whiskey Priest.
Wave and Cloud is devotional, spiritual, inspirational… at once uncomplicated, yet equally unfathomable, simultaneously humble and transcendent. Quite honestly, it's rare you will hear anything quite so glorious.
The Whiskey Priest is Austin, Texas based songwriter Seth Woods. Seth moved to Austin in 2003, where he soon started making music with his band Sad Accordions. Around the time the band finished their first record, their writing process began to move towards a more collaborative effort, with less of an emphasis on already-existing individual songs. While this was a much needed and welcomed change for the band, it left Seth with a suitcase full of homeless songs… and as these things will often go, long stretches of heartache continued to add to his catalogue.
Heartache plus unused songs plus an identification with a specific character from classic twentieth century literature (one tormented by the struggle between the human and the divine, no less!) equals The Whiskey Priest.
Aided by good friend and fellow Austin musician Alex "hooch" Dupree, Seth began working on The Whiskey Priest recordings in May of 2006. Gathering with a small group of friends in a downtown church attic, they recorded a handful of songs to Alex's four track tape machine. These became the beginnings of Wave and Cloud, a record that would finally see its completion in 2009, and its eventual release in 2010.