Grinderman – Heathen Child
aaamusic | On 30, Aug 2010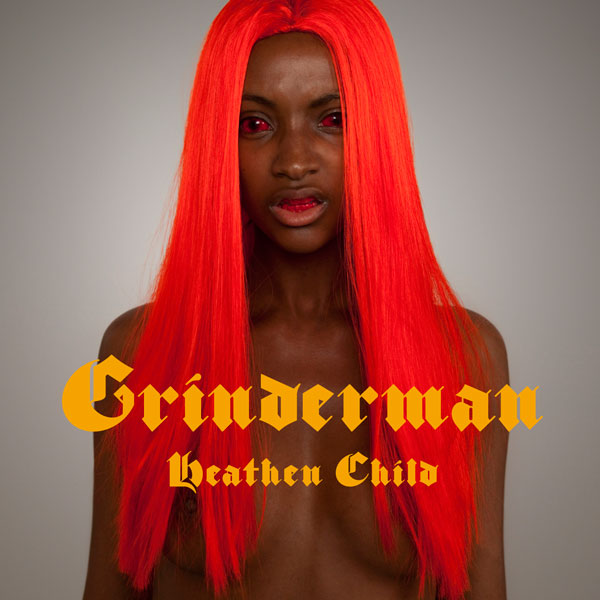 Once again, Nick Cave has decided to, well, do something else. He's been in The Birthday Party, The Bad Seeds, he's been an author, and now he's released yet more material with his newer band, Grinderman. And let's just say that if you are of an easily offended nature, you may wish to quietly shuffle away. As for the rest, gather round and worship at the altar of Grinderman's Heathen Child.
Starting with a michevious buildup before launching into a guitar drone and pseudo-tribal drumming/bass groove, 'Heathen Child' is located somewhere nearer the blood supply than most Bad Seeds material, and is a sexy, unashamed and slightly blasphemous rockout. Nick Cave sounds like he is thoroughly enjoying himself and his trademark deep and ominous voice sounds almost impossibly light-hearted. Every last note is perfectly placed, and the mixing is spot-on. The bridge, with its stomping bassline and group vocals overlaid with shimmering tambourine bells, along with the explosive final chorus and outro, are the icing on this delicious track.
Just to assure us that Grinderman isn't the way to self-parody or brainlessness, the first b-side is 'Star Chamber', a mournful acoustic track with some beautifully touching lyrics. The string section has been put to seamless use, and the restrained ballad drumming is done with understated finesse, all underpinning Nick Cave's dramatic and brittle vocals and the solid acoustic strumming.
The second b-side is 'Super Heathen Child (Grinderman/Fripp)', an extended version of the a-side. And trust me, it was fun at five minutes, and so six and a half is even better as it spirals off with lunatic aplomb into the territory of Hendrix guitar noise coupled with Nick Cave's gothic gutter-blues and darkly humorous lyricism. The bridge, already powerful in the original, gains something extra in here, and the instruments are faultless the entire way though, the unhinged and harsh buzzing solos spiralling into a territory entirely their own.
Ladies and gentlemen, Nick Cave has done it again. Find this song play it loud, and try not to make out with your speakers.
Author: Katie H-Halinski