The Jolly Boys – Great Expectations
aaamusic | On 15, Sep 2010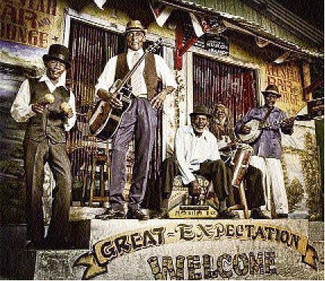 It's a risky operation taking some classics to rearrange them in a reggae- jamaican way, the result could be quite odd. The album title is Great Expectations, but honestly I think it's a bit exaggerated, some people could be disappointed listening to a nice Caribbean version of Perfect Day.
It's an album addressed to the lovers of that genre or to those who like dancing bachata on Saturday night. It's pretty strange to imagine The Clash dressed with long yellow shirts playing I fought the law on a Hawaiian beach, but the rough and warm voice of Albert Minott is perfect in that outfit, so if you are ready to this kind of atmosphere push play and listen.
The cover version of Rehab deserves a mention, it's the best tune of the whole album, probably because its style and Amy's voice is closer to the folk precursor of reggae. Banjo and maracas make the tune more chilled, it's like the singer would like to say " Hey take it easy, they try to make me go to rehab, fine, but I don't wanna go".
These attitude and arrangement based on banjo are applied more or less in the same way to different tunes, from The Passengers to Blue Monday, it's pleasant to listen to them while you are doing other things, because you think it's new music, but when you realize what kind of songs they are, ehm, you could turn up your nose a little bit.
Author: Roberta Capuano