Chocolate Genius Inc. – Swansongs
aaamusic | On 17, Oct 2010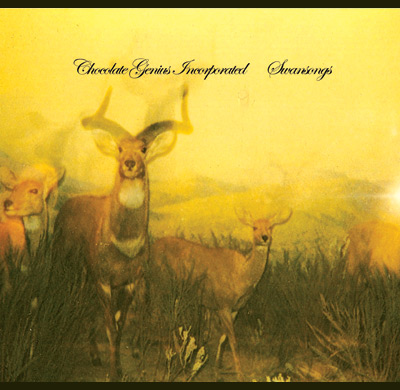 It's very complicate to categorize an artist such as Marc Anthony Thompson, a.k.a. Chocolate Genius Inc., especially after an accurate listening of his fourth album Swansongs.
Here the crude energy of indie rock meets the sensual desires of soul and the solitude of New York blues.
Recorded in only nine days in Los Angeles, Swansongs gathers the different spirits inhabiting Thompson's soul and usher them in a harmonic corporal experience where the feelings of introspection and remembrance perfectly cohabit.
Since the incipit, She Smiles, maybe the best song of the lot, mixes the post-rock emotions of Hammock and The Album Leaf with the most intense and meaningful Bonnie Prince Billy.
While the classy Enough For You cuddles the ears of the listener but errs on the side of generosity, we have the emotional peak of the album with the simple and beautiful piano and voice of Like a Nurse and Sit & Spin.
As every genius, Thompson manages to impress only with the most complicate efforts: thus, whilst the sweet ballad Kiss Me doesn't manage to stick in our memory, the fading voice of a dead father in Mr. Wonderful projects us in oneiric activity such as only the nightmares of Indignant Senility and the dreams of Brian Eno can.
With the farewell of Ready Now, that sounds nostalgic like Hotel Chelsea Nights of Ryan Adams, Chocolat Genious leaves us with a conundrum on the difficulty of mixing sonic ventures with remembrance of the past. Hopefully, we won't need to wait for another lustre before getting an answer.
Author: Lorenzo Coretti