The High Wire on the internet and Coachella
aaamusic | On 07, Feb 2011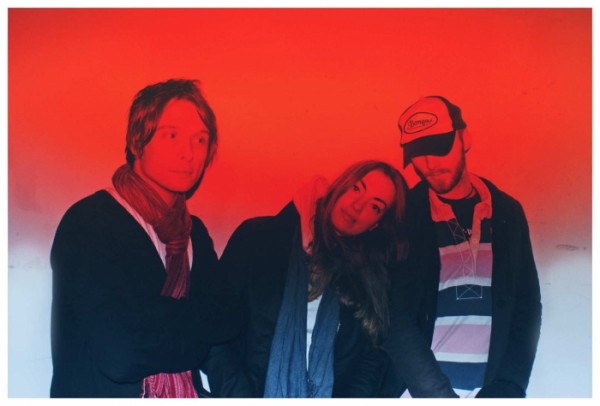 AAAMusic: Tell us a bit about yourselves: where and how did you meet?
Tim Crompton: In The High Wire there are 4 of us: Alexia (Lex) Hagen, Ross Forrest, Ben Evans and myself, Tim Crompton. I stole all the others away from various bands.
AAAMusic: In 2008 you opened for Coldplay. For which band would you like to open in 2011?
TC: A friend's band toured with Spiritualized recently and I was pretty flippin jealous.
AAAMusic: How was performing at a festival compared to regular gigs?
TC: Festivals are much more fun to perform at because you are just there to entertain people on a summer's day. People haven't come specifically to see you, so you can't get all serious and worry about things in the same way as with an normal gig.
AAAMusic: At which festival would you like to play this summer?
TC: Dream festival would have to be Coachella … more of an adventure travelling to California than to Reading.
AAAMusic: Musically speaking, there is a distinctive influence of Coldplay, but also of The Jesus and Mary Chain and My Bloody Valentine. How would you describe your music and which one of these artists do you feel inspires you the most?
TC: The Jesus and Mary Chain and My Bloody Valentine are such a great bands, they have melodies pop artists would kill for, but you have to dive in to the noise to hear them and it feels all the more special for it. Coldplay have definitely inspired us musically, but even more in terms of how they go about being a band. I love how almost desperate they are to continually get better, they seem to see their previous work in terms of what they didn't achieve, as opposed to what they did (they actively hate their album x&y), and are completely obsessive about how to improve.
AAAMusic: You are about to start working on the second album: is it going to be completely different from your debut or will it just be an evolution along the same path?
TC: I hope it's going to be very different in terms of production, arrangement and scope, but still sound v much like us.
AAAMusic: With whom are you working on it?
TC: We are recording ourselves with a friend of ours Andy co-producing and engineering.
AAAMusic: Pump Your Little Heart is influenced by the Beatles' lysergic atmospheres. Which one is your favourite Beatles album?
TC: I really love Beatles For Sale. that's when I think they sounded (and
looked) coolest. Baby's In Black, I'm A Loser, No Reply and I Don't Want To Spoil The Party are perfect songs.
AAAMusic: Do you think the Internet has helped you in your music career?
TC: No. It's great that there are more ways to get your music heard, but, like everyone, I don't buy albums anymore because there's no need.
Maybe it's a good thing that there's definitely no way to see music as a career anymore.
Author: Roberta Capuano