A CHAT WITH: 'BLUEY' FROM INCOGNITO
aaamusic | On 26, Jun 2014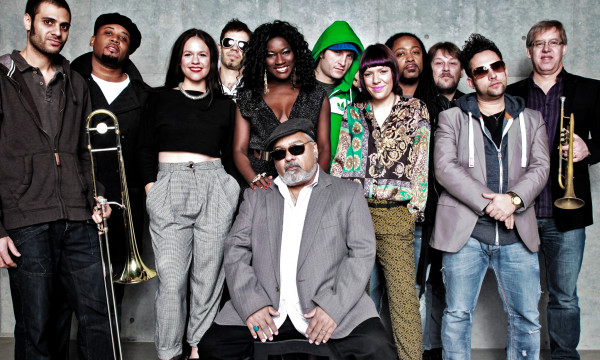 Producer, band leader, composer and guitarist Jean-Paul Maunick ('Bluey') has led the British acid jazz band Incognito since it's formation in 1979, and with them has released many studio and live albums. He's also produced artists like George Benson, Terry Callier and Paul Weller. Interviewer Anthony Weightman chatted to him following the release of Incognito's 16th studio album Amplified Soul, celebrating their 35th anniversary.
Anthony Weightman: Firstly, congratulations on the release of Incognito's 16th studio album Amplified Soul, celebrating their 35th anniversary. Would you like to say a few words about this album?
Bluey: For me, every time you have a new album it's like having a new baby. At 57 it's being able to make music of the quality I've wanted to since I was a kid. What we're achieving is amazing for me. I wanted to make this one in a way that reaches people. Life, love and personal relationships are there, like most of our records. But also it's sending out a message of hope. The sort of message I used to get from listening to Stevie Wonder and Marvin Gaye. Those albums have a sense of reaching out to people when I travel round the world and see them having a bad time. I'm amazed that music plays such an important part in their lives.
Anthony Weightman: I've loved seeing Incognito live many times and the band has received a lot of praise over the years: joyful, focused, uplifting, energetic, optimistic, enthusiastic and inspirational. On the downside, dealing with criticism goes with the territory of being a musician.  Have you ever had criticisms that have puzzled you or which you felt were not  justified?
Bluey: Of course. This is the way I see it. Everyone has an opinion, including those who went out and chose my record.
Anthony Weightman: To me you always seem an ambitious, persistent person who's keen to get the most out of his band. You're also quite ideological and philosophical. For example, you've been outspoken about young people and their need to be put in a stimulating environment where they can reach their full potential. I'm curious to ask "What makes you tick. Who is Bluey as a personality?
Bluey: Playing music is my earliest recollection on planet Earth. It has driven me. Because my dream came true, I owe a debt to society and life and the powers that be. People help you along the way. I feel so lucky. I feel I'm a privileged person. I think that push and drive to make things happen made me who I am and got me over hurdles. I feel I should share that with the world as well. None of my successes are unique to us. It makes the world go round.
Anthony Weightman: You've touched on the subject of forming a 'first impression' of  a musician when you've met them for the first time. You've had to decide if they're likely to be a good overall fit with your band, whatever their technical abilities might be. Have you ever got that first impression wrong?
Bluey: Oh yes! If you have more wrongs than right, you have trouble. There've been hundreds of musicians working with Incognito. I could count on one hand the ones I would never want to work with again. It's about 3 or 4 people.
Anthony Weightman: After 35 years of experience in managing Incognito, never standing still and constantly moving on, looking for fresh ways of doing things, would I be right in saying that this has been quite a difficult thing to do?
Bluey: Not really, because there are common threads that run through. We established our sound on our first album. It would have been harder if we'd had to recreate our sound every time from scratch. As long as the soul and the jazz and the funk is in there in some level to represent us, where I'm having fun and trying to say something. As long as it's from the heart.
Anthony Weightman: Your father is the Mauritian poet Edouard Maunick. He sometimes wrote about serious subjects like isolation and persecution. Translated from the French, reviewers describe his poetry using words like warm, dreamlike, heartfelt, passionate and flamboyant. To me that sounds a bit like describing an Incognito live gig. Seriously though, are you comfortable with comparisons like that, or do you tend to look upon your father as a very different personality from yourself and your band?
Bluey: I grew up without my father in my life for the first 16 years. I met him for 20 minutes when I was 8 years old and I saw him again for an hour when I was 15. I never read any of his poetry or books until I was 20. I was already a songwriter. But, there's something to do with genes and we both came from the island. I came to London when I was about 10 and my father went to Paris. There are a lot of comparisons. We're international thinkers. I realised later that we're passionate about common things. He refers to the sea and the warmth of people a lot in his writing, which island people do. The humour in his writing I also have in my songs.
Anthony Weightman: You once produced Terry Callier, sadly no longer with us. Personally, I'll remember him as an extraordinary artist live. In the middle of a hypnotised audience you could hear a pin drop. To me there was something magical and almost spiritual about him. What are your personal memories of him?
Bluey: Well, his early albums were like a cut in my soul. He was one of the few artists who made that kind of mark on me. When I finally got the chance to actually work with him, he caught me by surprise. I don't think I was ready. I was, in a way, unprepared. I wish I'd been better prepared. I think I did an OK album, but I think he was looking for change. I think I should have spent more time and told him we didn't need to make too much of a change in the music. The more naked you are the better it is. With him, the more raw it was the better it was. We had some great moments. I bought two people I love together. I bought him together with Paul Weller on at least one tune. I encouraged them to write together. I have some wonderful memories.
Anthony Weightman: That classic funky sax number 'Always There' by Ronnie Laws became something of an anthem for Incognito. It's highly expressive, very distinctive and the improvisation flows freely. A reviewer once described it as a perfect jazz number that "caught lightening in a bottle." Would you be happy if Incognito was remembered that way? As a soulful band that managed to capture a huge electrical charge?
Bluey: Yeah, I'll take that!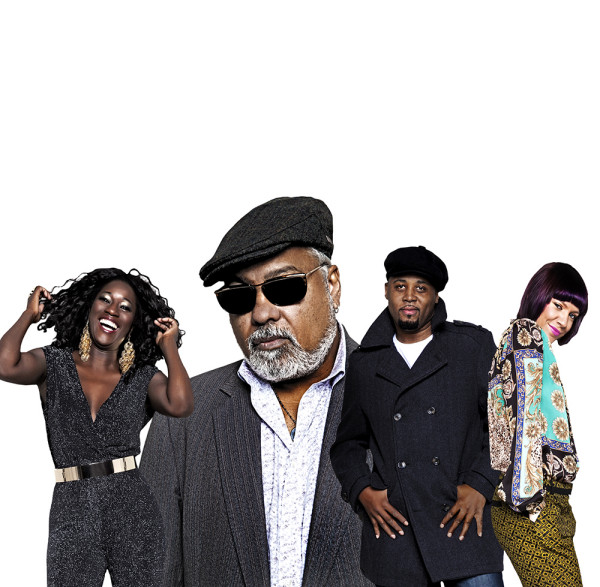 Anthony Weightman: You've said that you don't want to get old and think about all the things you'd wished that you'd done, but didn't. So, is it your philosophy that it's vital that you follow your instincts and pursue your dreams?
Bluey: Totally. I was announcing Chaka Khan at Ronnie Scott's, where I was her musical director, and I talked to the audience. I was once a young boy and I fell in love with her voice and big hair. This was massive for me. Dreams come true.
Anthony Weightman: Has there ever been one specific piece of advice that stands out as being the most important that you've ever been given as a musician?
Bluey: My grandfather, when I was young. He was a person who had to travel and entertain and be in front of audiences to make a connection. We were on the island of Mauritius. People came from ships and he spoke everyone's language. He only knew a few words but they would be laughing. He said you just need to know enough to make someone laugh and smile in their own language. I try to greet people and learn something about their sense of humour.
Anthony Weightman: Considering all the years that you've organised the travels of your band, throughout the world, can you remember a gig which has been particularly demanding for you in terms of planning and preparation?
Bluey: It's always America. Americans travel everywhere and they're accepted and people are happy to see them. The only problem is that it doesn't go the other way. Americans make it really hard for people to come into America. There's the paperwork and everything costs a lot of money. If you take a band to America you can do a tour and come back broke. It's really demanding. For people who travel the world and are made so welcome everywhere else, they should make a bigger effort. A lot of people make efforts for them when they're abroad.
Anthony Weightman: Your beard seems to change in shape as regularly as your music. Is it simply that you keep it shorter in hotter climates?
Bluey: It certainly did this week! I went to American with probably the longest beard I've had in the last five years. It was a full white beard and I thought I'd give it a trim. It had got that way because I'd been too busy in South Africa. I went to my drummers room and borrowed his trimmer. I thought it was set on four and it was actually on one. Once I went in, it needed to be even all round. After four days it was half an inch thick again.
Check out our review of Incognito's Amplified Soul here…
 Anthony Weightman