Win Brooke Fraser's London Show Tickets!!!
aaamusic | On 04, Mar 2011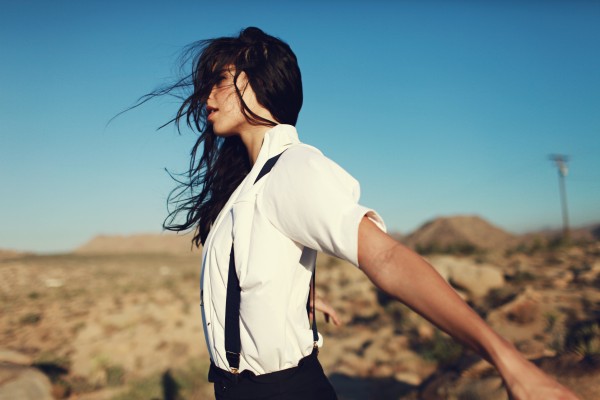 AAAmusic is giving away a pair of tickets for the amazing Brooke Fraser's London show! You can also choose which gig you'd like to attend:
31 March               Union Chapel         London
13 April                  Cadogan Hall         London
For your chance to win simply email win@aaamusic.co.uk subject line "Brooke Fraser + date of the gig chosen" along with your name and the name of your guest.
Hurry up! Entries close Sunday 20th March at 9pm.
Good Luck!
UK residents only
Platinum-selling New Zealander Brooke Fraser will release her debut UK single 'Something In The Water' on March 28, followed by the release of her debut UK album, 'Flags' on April 11. Having sold out London's Scala in late 2010, Fraser has also announced a headline tour of the UK and Ireland, including two London shows – the Union Chapel on 31 March and the Cadogan Hall on 13 April – in support of the album.
A self-taught singer and songwriter from an early age, Brooke Fraser signed to Sony when she was eighteen, and released her first album in New Zealand in 2002. It debuted at number one, stayed in her native top ten for a year, and eventually went eight times platinum: an astonishing feat for an artist so young. Fraser went on to support the likes of David Bowie and John Mayer, before penning her second album, 'Albertine'. This saw her success expand to America, where she toured extensively, entered the Billboard Top 100 chart and climbed to number five on the digital retailers' US album chart.
Still aged just 26, Brooke Fraser has made her third album in 'Flags', but it's the first that she's releasing in the UK. It is very much the synthesis of the sounds and stories that got her to this point. Fraser grew up in what she describes as a "less than affluent" part of Wellington, largely indifferent to the influx of musical imports from the rest of the world (Steps, S Club 7, Bone Thugs-n-Harmony etc). Her home, however, was filled with seminal records by the likes of Carole King, James Taylor, Joni Mitchell and Van Morrison. Unfortunately, her brother broke the vinyl player, so she grew up with them only in the visual sense. The revelatory moment came one afternoon when her friend's mum was driving them to netball practice: James Taylor came on the radio, and Brooke suddenly put two and two together. It kickstarted an obsession with classic singers and songwriters that would feed into the music that she makes to this day.
'Flags' is a contemporary and often-atmospheric take on the Laurel Canyon records Brooke loves, and was in fact written in Los Angeles, the Appalachian mountains of North Carolina and Northern California's Bodega Bay. It's all there in 'Something In The Water', an instantly-appealing and breezily upbeat number that is to become her first UK single. Elsewhere on the record, 'Betty' is about a cool, unapproachable girl who hides her Canadian-shaped birthmark (a thinly veiled metaphor for all the other things she is afraid to show people), while 'Ice On Her Lashes' is a meditation on the cycle of grief. The record's gorgeous title track, meanwhile, finds Brooke at her most philosophical. "I was traversing these incredible landscapes," she explains, "and wondering about all the people who had come to arrive in and then leave these places. One day this image of a flag popped into my mind. It seemed that our lives were like flags: a stake in the ground, marking our territory, but eventually our flag will wear out and return to the ground and someone else's flag will replace our own."
Brooke Fraser is a bright and contemplative young artist, balancing delicate, dreamy pop melodies with a clear love of storytelling. She's also used her considerable success as a platform for various charitable projects that she is passionate about. In 2005, she took a trip to Rwanda, 11 years after a genocide that claimed the lives of nearly one million people. During the journey, she met and befriended a number of Rwandans who she went on to sponsor, including an orphan named Albertine (the namesake of her second album) and went on to partner with World Vision in sponsoring children and water projects in the region. For 'Something In The Water', she is aligning herself with a New York organisation called Charity Water, who have set out a rigorous plan to get clean water to everyone in the world within 40 years. Impressively, they have raised over 25 million dollars in four years, and will be bolstered by Brooke's 'Birthday' scheme, (where fans are invited to leave money rather than giving presents) which to date has already raised in excess of $50,000. More details on the organisation itself are available here: http://www.charitywater.org/
LIVE DATES:
31 March               Union Chapel         London
09 April                  Sugar Club             Dublin
11 April                  Oran Mor               Scotland
12 April                 Glee Club                Birmingham
13 April                  Cadogan Hall         London