BRASSTRONAUT ANNOUNCE NEW SINGLE AND UK DATES
aaamusic | On 23, Apr 2011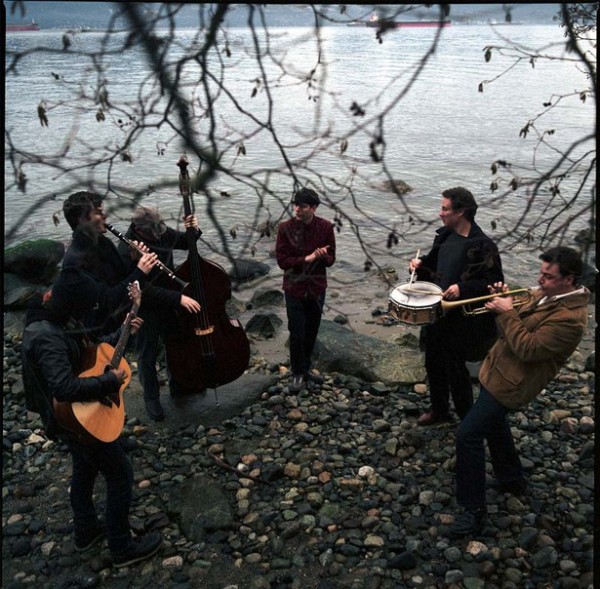 Canadian outfit Brasstronaut are to release their beautiful single 'Hearts Trompet' on the 9th of May and have announced a string of dates to coincide with it. It's a beautiful uplifting genre-bending single which infuses pop, electronica, klezmer and jazz. It showcases their determination and sheer talent. The track won the 2010 ECHO songwriting prize beating artists such as Besnard Lakes, Caribou and Crystal Castles.
Brasstronaut – Hearts Trompet by Sainted PR
It's backed with a beautiful track called 'Requiem For a Scene':
The band came to formation when founding member and lead vocalist Edo Van Breeman moved to Canada and met Bryan Davis (trumpet). The two formed Brasstronaut as an ambient instrumental project that combined Bryan's classical jazz trumpet training and Edo's background in producing electronica and playing in dance-punk bands. A natural progression happened and the mix of punk, electronica and jazz worked and they enlisted the talents of John Walsh to play bass and Brennan Saulon to play drums.
Last year was a whirlwind for the band. They released their album 'Mount Chimera' which gained support from the likes of Q, Uncut, The Fly and Word. They also played coveted spots at SXSW, London Airwaves and a full UK and European tour.
They are due to play at these dates and keep your eyes peeled for some exciting festival slots:
9th May- Brixton Windmill
10th May- The Garage, Canadian blast
12th May- The Great Escape
13th May- The Great Escape
http://www.myspace.com/brasstronaut
http://www.facebook.com/Brasstronaut