THE TOY HEARTS released New Album 'Femme Fatale', May 23rd
aaamusic | On 12, May 2011
THE TOY HEARTS
New Single: The Captain- Out May 16th
From the new album: Femme Fatale- Out May 23rd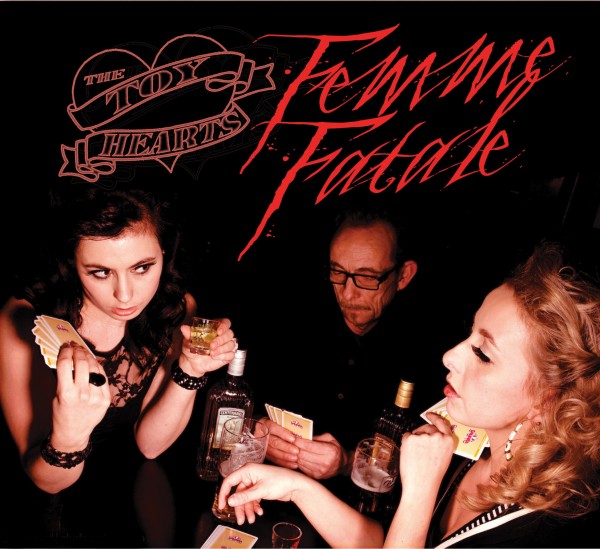 'They have what it takes for some serious cross over potential without compromising their music'…..Uncut
'Quite possibly the finest and most authentic-sounding blend of Americana of any UK act… the UK Americana crown is The Toy Hearts' for the taking'…. R2 Rock and Reel Magazine
'They fully deserve to be the first British Act nominated for a Bluegrass Grammy'… Country Music People Magazine
Meet The Toy Hearts, a highly-respected Birmingham based modern Bluegrass and Swing outfit and one of the UK's hottest acoustic acts right now. They release their new single- The Captain on May 16th- out on Wood Ville Music- the most requested song on their tours.
The Captain is the second single to be released from their new album Femme Fatale (out May 23rd). It is an extremely heartfelt ballad and was written by lead-singer Hannah in her room whilst at University. It is a song which explores an implicitly feminine account of the refusal to be controlled or dominated by those who hold a significant position of power within the industry, and describes the difficulties that she (as well as the whole band) has experienced within the British Bluegrass scene. The song has a strong message but is sung with beautifully sweet melodies and three part harmonies.
The Toy Hearts are Sisters Hannah and Sophia Johnson and their father Stewart Johnson, and they play a mixture of original Bluegrass and Western Swing; carving their own niche between genres and combining elements of traditional 'Americana' music with a distinctly European edge. What sets this band apart is their original song writing; they are perhaps the first band to come from the UK playing an essentially American style of music, whom are making an impact in the USA…..
The new album Femme Fatale was produced in Nashville by Grammy nominated David Mayfield from Cadillac Sky, and engineered by Ben Surratt. It comprises of 12 original compositions, each displaying a new maturity in songwriting and production, while also developing the trade mark Toy Hearts catchy melodies, Bluegrass instrumentation with more than a just a nod to Country, the Blues, Western Swing and Gypsy Jazz.
As well as featuring the three Johnson's, the album also includes eight-time IBMA Bass Player of the Year Missy Raines on double bass, Jesse Cobb of the Infamous Stringdusters on mandolin and Ross Holmes of Cadillac Sky on fiddle duties. Finally, the title track has guest vocalist Bryan Simpson, also of Cadillac Sky.