The Magic Loungeabout Festival
aaamusic | On 27, May 2011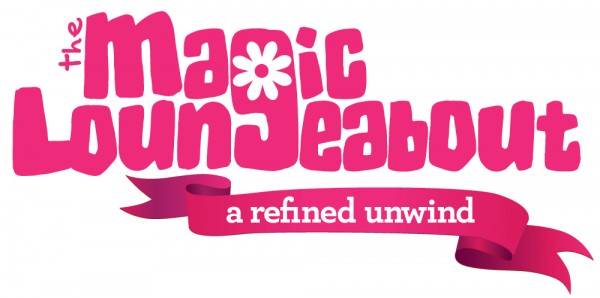 The Magic Loungeabout
Amazing accommodation and fabulous food and drink
"A Refined Unwind" – Fri 29th- Sun 31st July
• The Magic Loungeabout offers news levels of festival refinement, including a wide range of luxurious accommodation and sumptuous food and drink
• Michelin-starred Nigel Haworth brings his stunning outdoor summer gourmet BBQ to The Magic Loungeabout
• Lineup includes The Human League, Badly Drawn Boy, New Young Pony Club, Fenech Soler, Steve Mason, Crazy P, Ed Sheeran and Florrie
• Food For Thought tent's Annie Nightingale and Robin Ince, both recently honoured in the Sony Radio Awards, join Howard Marks and Simon Beaufoy
• The Magic Loungeabout takes place at the stunning Broughton Hall, North Yorkshire, and boasts the biggest line up of any privately owned festival in Yorkshire
• North Yorkshire Digital Cinema offer digital programming of films and shorts
• Check out The Magic Loungeabout short film:
Now The Magic Loungeabout has released its musical credentials to the world, we thought it about time to go into a bit more detail about exactly why this is a refined unwind. Whilst taking in the splendour of Broughton Hall and some of the festival's very special guests – including The Human League, Badly Drawn Boy, New Young Pony Club, Fenech Soler, Steve Mason, Crazy P, Ed Sheeran and Florrie – the whole emphasis is about indulging in an overall festival experience which embodies not only some of the best music around, but the finest food and drink and a broad range of accommodation options too.
Accommodation at The Magic Loungeabout
We have developed a unique way to camp at a festival, by camping in areas that suit your mood.
There are four areas to camp in: The Quiet Circle (for peace and quiet), The View (lit with fairy lights and looking down on the site), The Forest (for party people and close to main arena) and The Brook (which includes the more "refined unwind" aspects).
Here Loungers will find:
• Various yurts, bell tents, bluebells and tipis for hire in The Brook, which is the most tranquil part of the site. These can all be booked through the website: www.themagicloungeabout.net
• Everyone staying in The Brook gets complimentary breakfast and morning papers delivered to their tents
• There are also onsite concierges in The Brook who will be around to arrange everything from massages to delivering drinks and attending to most requests (within reason! )
Anyone attending the festival can also hire the beautifully furnished day tents for 8-10 people, which have great views of the main stage. Each feature waiter service and bar tab facility too. Again these can be booked through the website.
Food and Drink at The Magic Loungeabout
We're especially pleased to announce Nigel Haworth will be our special culinary guest at The Magic Loungeabout. Famed for his coveted Michelin star, his appearances on Saturday morning kitchen and a string of awards, Nigel will be bringing his stunning outdoor summer gourmet BBQ to The Magic Loungeabout. Expect his legendary homemade sausages and imaginative beer-can BBQ chicken. We are incredibly pleased Nigel has agreed to partner with us and we look forward to a little bit of refined indulgence.
The Magic Loungeabout is upping the ante across every facet of the festival experience, and where nourishment can often be overlooked, TML decided to spend special attention on sourcing mainly from leading local suppliers of all kinds of organic, wholesome and delicious goodness. The first decision made was a strict "no metal trailer van" policy months ago, meaning not one of the grease-smeared burger vans you might be accustomed to will be present.
Azucar will be providing scrumptious South-American tapas including tiger prawns, meatballs, chorizo and drunken chicken. You will also see the legend Howard Marks on the Sunday who takes an active role in the more permanent restaurant in Leeds, regaling everyone with tales on Sunday at 3:45pm. There's also pop-up restaurant food finery from the Covent Garden Restaurant. With a mixture of chefs and winemakers, a mouth-watering menu has been created. For lunch and dinner, you can watch the world go by in our contemporary marquee sampling a delectable range of canapés while supping on a chilled white direct from our friends wine estate in Puglia, Italy. Follow this on with fresh Mediterranean grilled sardines, handmade spinach, goat's cheese and cranberry ravioli or maybe a medium rare Angus sirloin with triple cooked chips and of course, perfectly complimented by a robust Sangiovesse or blush rose. There are also lovely breakfasts to help start the day and you can pre-order hampers too!
Other culinary delights on offer will range from chefs from the Great British Bake Off serving scrumptious freshly baked croissants and cup cakes with real Italian meringue butter, to cold cuts of British beef and succulent glazed ham.
For something a little colder we have invited gourmet homemade ice cream sold from ice cream tricycles. If you fancy a perk-up then take a sip of afternoon tea and coffee from vintage china served from a 1959 Citroen fire engine, which won the Best Looking Mobile in the street food awards 2010.
Everyone who arrives for Friday's opening party will receive free cocktails from 6pm – 7pm.
More Than Just Music At The Magic Loungeabout
As well as perfect pop and amazing acoustic music to be enthralled by, don't forget the Food For Thought Tent features some of the UK's most inspiring speakers. With four truly venerable figures from music, adventure, writing and comedy, Sunday brings together Annie Nightingale, Howard Marks, Simon Beaufoy and Robin Ince under one inspiring roof. Annie's 40 years in music has just been recognised too at the Sony awards in London, with a special honorary award. Robin's work with Professor Brian Cox was also honoured as Best Speech Programme for their BBC Radio 4 series The Infinite Monkey Cage, so it's rather special to have these two esteemed guests with us! Mr. Nice also makes an appearance. Quite possibly a man with a tale for every situation, his global travails have led him in and out of all kinds of adventures, and it will be mesmerising to be up close to this Welsh wonder. He's joined by Simon Beaufoy, the Academy-award winning script writer of Slumdog Millionaire, whose credits also include legendary Brit-flick The Full Monty.
Lots To See And Do At The Magic Loungeabout
The Curious Cinema, presented by North Yorkshire Digital Cinema too, offers cult classics Saturday and thought provoking documentaries on Sunday including some true classics: This is Spinal Tap, The Big Lebowski (including White Russian cocktails!), Dive!, Inside Job, E.T and Back to The Future as well as BAFTA-Nominated Short Films on Tour and Virgin Media Shorts.
At The Magic Loungeabout there will be lots and lots of other fun and entertainment too. In the Games Arena there's lots of active energetic play with Yorkshire Warriors, Fatty Wrestling, Tug of War of the Roses, Jelly Wrestling and Human Catch Phrase. Over in the Kids' Garden, the young ones will be entranced by The Gruffalo, roll around whilst Zorbing along with Dance Classes, Junior Philosophy, Vintage Games and a Treasure Hunt.
So leave normality and inhibitions behind and join us for a refined unwind in the country. It's a grown up's playground.